Take a Knee
Hang on for a minute...we're trying to find some more stories you might like.
The First Amendment protects Americans' rights to free speech and protest. So, why are so many people upset over the Take a Knee movement?
Last year, now former 49ers quarterback Colin Kaepernick began taking a knee during the National Anthem. He did that to protest racism in America, especially incidents of police brutality against unarmed black men during the past several years.
When the movement began to incite controversy, Kaepernick said to NFL media, "I am not going to stand up to show pride in a flag for a country that oppresses black people and people of color."
Many people were furious at his protest, calling it disrespectful to the American flag and disgraceful to America.
But, nowhere in the U.S. flag code does it state that one must stand for the National Anthem. It does state that the flag should not be used for advertising or clothing, which are both seen everyday, but do not cause outrage.
Originally, Kaepernick sat during the National Anthem, but after meeting with former NFL player and military veteran Nate Boyer, he changed his protest to taking a knee to protest more respectfully.
Regardless, the movement has taken off. Players across the NFL, WNBL, and even some high school and collegiate teams have joined the protest and taken a knee.
Still, dissention has followed. President Trump spoke out against the movement at a rally in Alabama, saying, "That's a total disrespect of our heritage. That's a total disrespect for everything we stand for," and calling for players to be fired.
His statements raised the question: If not the ability to freely exercise our rights, what do "we" stand for? What heritage does the movement disrespect, besides the history of legal racism and white supremacy in the U.S.?
Compare the way Trump spoke about white supremacists that marched in Charlottesville compared to these athletes — He took several days to condemn the neo-Nazis and, when he did, he said that there were, "very fine people" on both sides.
A popular argument against the movement is "It's not the place or time" for players to express their political views. Americans would rather view athletes as entertainers who will shut up and do their job during a game than individuals who want to use their position for good.
It is heard that celebrities should use their fame to better the world. Yet, the second black athletes try to, Americans are angry about how it disrespects the country.
As an American citizen, when is ever the wrong time to exercise your constitutional rights? What do brave soldiers fight for, but to protect American liberties? If peaceful protests never accomplished anything, then why do people oppose them so vehemently? And most importantly, what is more disrespectful to America than turning away when the freedom, rights, and safety of fellow citizens are being repeatedly violated.
When Nazis are freely marching in the streets and innocent people are being gunned down for no reason, it's not the time, nor is it ever, to criticize Americans for exercising their constitutional right to protest peacefully.
About the Writer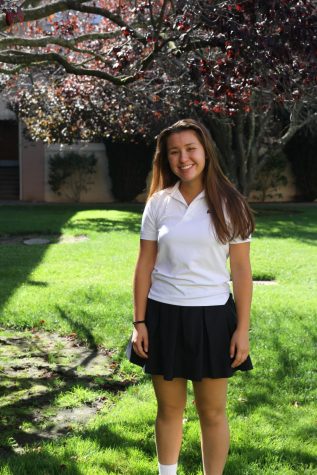 Johana Ligtenberg, Editor in chief
Johana Ligtenberg is a current senior and member of the Titan class of 2019. As the Editor-in-Chief, Johana Ligtenberg oversees all department editors...