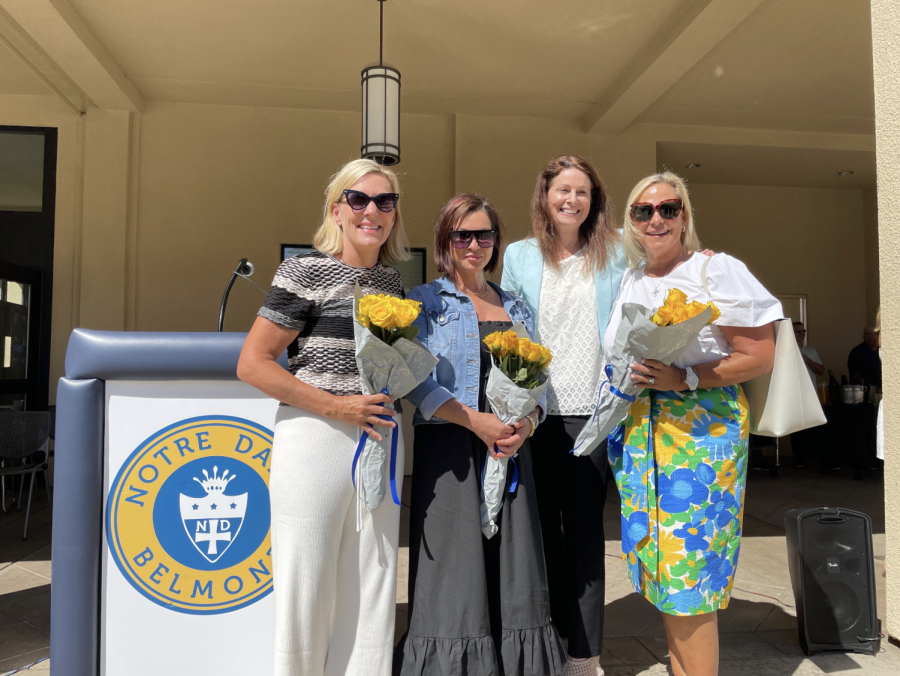 Lauren Fitzgerald
On Sunday August 14, members of the NDB community came together for the Day of Dedication of the Father Downey Garden. The event was held as a prayer service to recognize the alumni and parent donors who helped enhance the garden while honoring the sacred traditions of NDB.
"We are a Notre Dame school and we look at the vision of St. Julie and the Notre Dame sisters today, and we want to carry out that spirit of gratitude for our community and embrace the opportunity to continue to celebrate Notre Dame education," said Director of Advancement Celine Curran.
The new garden's paved pathways, clear landscaping and tables will serve as an outdoor space for the community to enjoy lunches and breaks. Larger school-wide events such as outdoor movies are also planned for the future.