Culinary Column
The 2022 school year has come to the end, with a summer to look forward to and new adventures – and food – in the fall. Let's look back on some of the special culinary moments of May.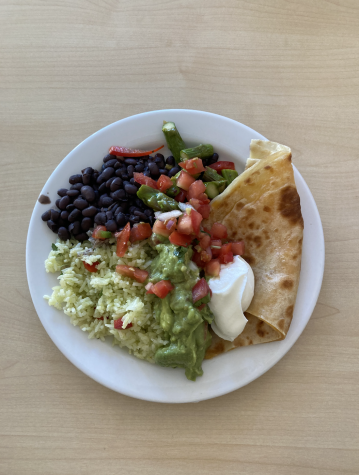 On Tuesday, May 3, Epicurean brought the NDB population a beloved classic: cheese quesadillas and cilantro lime rice. Sour cream, guacamole and pico de gallo were offered as additions, making the plates across the cafeteria full of color and flavor. The quesadillas themself were everything you would expect in a quesadilla, nothing less and nothing more. One unwelcome addition did steal its way onto the plate though: asparagus.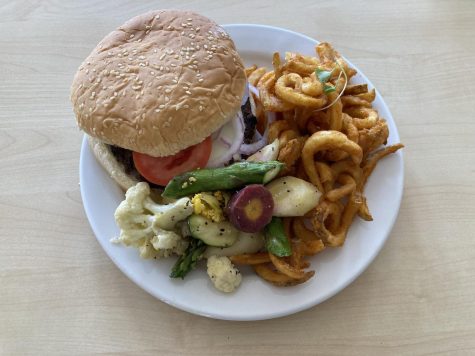 Burgers and hot dogs were offered on May 12, along with curly fries. The meal's palatability varied from plate to plate. A lucky serving had a perfectly cooked medium rare burger patty and crispy bronze fries. A less-excellent serving had soggy fries and a well done burger. It seemed that, the later a student received their food, the less fresh the fries. A beautiful medley of springtime vegetables was served, including cauliflower and prismatic purple carrots. The exquisite assortment was dampened only by the presence of yet again, more asparagus.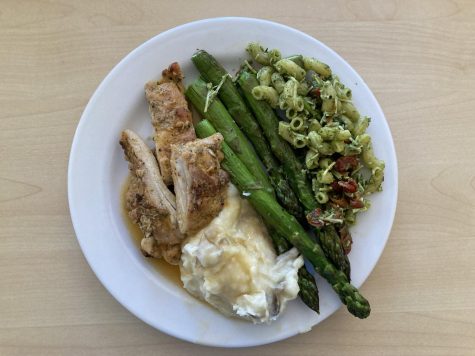 Friday saw grilled chicken, mashed potatoes, gravy and asparagus. The mashed potatoes were a creamy delight, and the chicken was spiced and salted to perfection. Asparagus were out in the open in this dish, and not so perfect. Nearly a centimeter in diameter, the spices did not permeate the stalk, so students were left with a mushy, bland vegetable. Dear Epicurean, please restrain from incorporating more asparagus before the student population is forever turned away from the vegetable. Maybe another spring vegetable could make its way onto the menu, such as a spring salad with arugula, radishes and lettuce, or green peas with pesto.
Leave a Comment
About the Contributor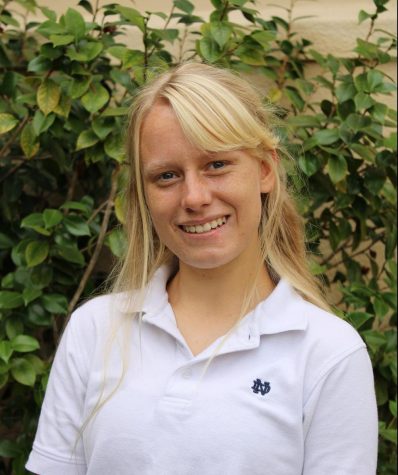 Clair Sapilewski, Managing Editor


Clair Sapilewski is the Managing Editor and is in Journalism II this year. This is her third year writing articles for The NDB Catalyst.

She...