Movie review: "Doctor Strange in the Multiverse of Madness"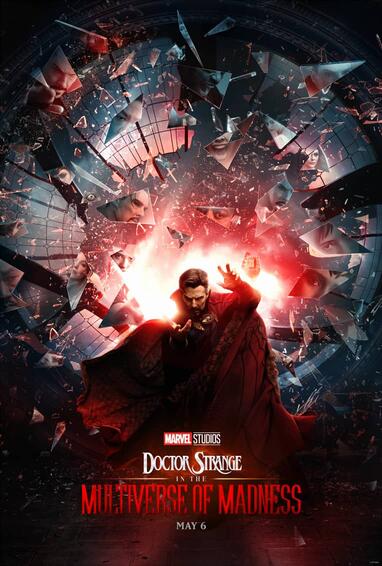 The newest addition to the Marvel Cinematic Universe, "Doctor Strange in the Multiverse of Madness," was released in theaters on May 6. The movie stars Benedict Cumberbatch as Doctor Stephen Strange, Elizabeth Olsen as Wanda Maximoff and Xochitl Gomez as America Chavez, a new superhero in the MCU. The movie was directed by Sam Raimi, who also directed Tobey Maguire's "Spider-Man" films, which set fans' expectations even higher than they normally are.
The film follows Strange as he encounters America Chavez, who has the ability to travel through the multiverses, and helps her stop the demon that has been sending creatures to attack her and take away her powers. Strange seeks the help of his old friend, Wong, who is now the Sorcerer Supreme, as well as an Avenger who he worked with to defeat Thanos, Wanda Maximoff. The group soon realizes that the threat that they are facing is much more powerful than they originally thought and has a stronger motivation than the average villain.
"I thought that the movie was really good, but it did kind of minimize some of the characters to further the plots of other characters," said sophomore and avid Marvel fan Amanda Barrish. "But the new character, America Chavez, was absolutely amazing, and I loved seeing Wanda and Doctor Strange interact with each other as they haven't gotten a lot of screen time together in previous movies. The graphics for the movie were gorgeous. It did tend to focus a bit more on horror than other Marvel movies. But, overall, it was a really spectacular movie. Very action packed and had a lot of surprises."
The plot of "Doctor Strange in the Multiverse of Madness" felt very rushed and chaotic. It seemed as if movie clips were assembled on the fly from conflicting drafts in an attempt to meet the release date. The scenes do not transition into each other, and the rules of magic seem to change every scene.
The writers attempted to create a mentorship between Doctor Strange and America, but it did not take as well as they wanted to. She was written very one-dimensionally and is reduced to a single biographical detail with basically zero defining character traits beyond the fact that she has a cool superpower and trust issues.
The film did come through with its thrilling and unexpected cameos as well as Olsen's incredible performance. She stole the movie with her deeply emotional portrayal of Wanda, embodying and processing all the pain and trauma that she is feeling from creating a fictional family and then losing them in the Disney+ show "WandaVision." Olsen has always been able to grasp Wanda's maternal impulses as well as Scarlet Witch's the-ends-justify-the-means philosophy. Yet, the movie itself does not know how to wrestle the two sides of her as well as Olsen does, which limits her character development.
"Doctor Strange in the Multiverse of Madness" offers high quality visuals that provide a gory and horror-filled fun with big surprise cameos that will make fans scream in their seats. But it is missing a factor that makes other Marvel movies so great: genuine heart and soul.
Leave a Comment
About the Contributor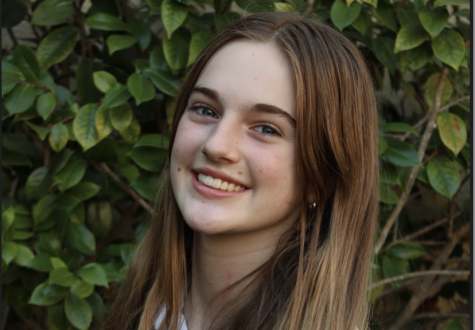 Natalie Nootbaar, Staff Writer
Natalie Nootbaar is currently a freshman at Notre Dame High School and is a Staff Writer for The Catalyst.

She enjoys reading and watching sports with...