What is NDB doing for spring break?
Over the past two years the entire world has been locked down due to COVID-19, but this year things are looking good and many mandates are being lifted. Let's see how NDB students are choosing to spend their first "normal" spring break in two years.
This year spring break is starting on Saturday, April 9 and we return to school on Monday, April 18, 2022. With NDB dropping the mask mandate things have been feeling much more normal, now during spring break lets see if this new normalcy will translate into spring break.
For sophomore Nora Ames, spring break is a way to catch up with her friends, "I am going to Florida," Ames continues, "I am going with my friends so I think it will be really fun to go on a vacation with them."
Emilia Luis, NDB freshman is making her spring break for both traveling and looking at colleges, "I am going to LA to visit colleges with my mom and brother," Luis continues, "while I am there I will see some family friends that go to LMU so I am pretty excited about that."
COVID-19 affected many people's plans from last year, Ames says, "I was going to go to Florida with my friends last year but I wasn't able to due to the huge coronavirus outbreak, so I ended up just staying with my grandma. Which was fun but I was still really excited for Florida so am really glad that I can actually do it this year."
While talking about her missed plans from last year Luis says, "I was going to go to Las Vegas last year, but then the trip got canceled due to COVID, which was kind of disappointing but hopefully I will be able to actually go soon."
Spring break is an exciting time for all students in NDB, and especially this year with travel being back on the board. With many students having new plans and others being able to pick up with their plans from last year's major COVID-19 outbreak there is no shortage of excitement for spring break throughout the student body.
Leave a Comment
About the Contributor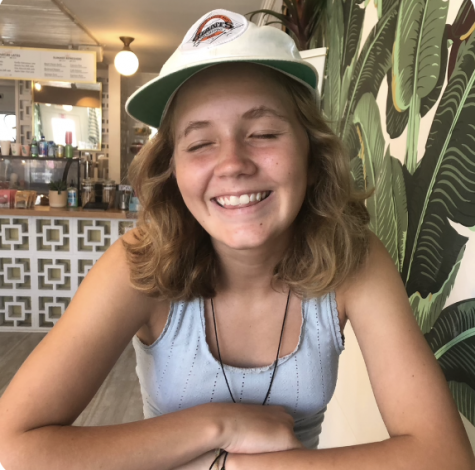 Emma Callicott, Sports Co-Editor
Emma Callicott is a Sophomore at NDB. This is her second year taking journalism and she is very excited to grow as a journalist. She can't wait to write...