Winter formal was worth the price
NDB hosted its winter formal for the 2021-2022 school year, on Saturday March 19th at Crowne Plaza in Foster City. The National Honor Society (NHS) and California Scholarship Federation (CSF) boards sold over 400 tickets to the event, including students and their guests. Initially though, many students did not want to attend the formal due to the high ticket prices.
Ticket sales for the dance opened on the week of February 14th, starting at a price of $65 per ticket. The price then increased on March 1st to $75 dollars per ticket. That gave students only two weeks to purchase tickets for themselves and a guest, if they decided to bring one, while the price was at its lowest point.
"Ticket prices were high due to the price of the venue, the free food and for the future profit that is used for dances," said CSF board member, Jasmine Westphal-Cullen.
With an amazing DJ, a wide variety of food and a super cool photo booth with a lot of props, there is no doubt that all the money went to good use. The formal was fun from beginning to end. There were always good songs playing and everyone was having a good time.
"The price of the tickets was worth it because the music was really good and the food was great. I also had a really fun time in the photo booth," said freshman Annie Stump.
The NDB winter formal 2022 was enjoyable and definitely worth the high ticket price. The NHS and CSF boards did a great job organizing the event. It was a great experience and a nice break from everything that is going on in the world.
Leave a Comment
About the Contributor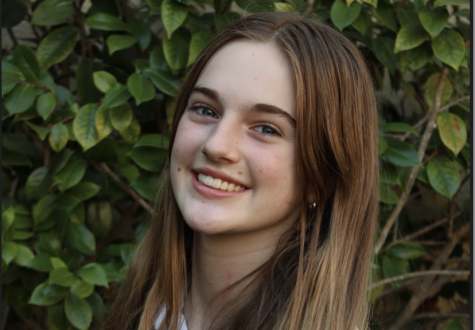 Natalie Nootbaar, Staff Writer
Natalie Nootbaar is currently a freshman at Notre Dame High School and is a Staff Writer for The Catalyst.

She enjoys reading and watching sports with...