Book Review: The Book Woman of Troublesome Creek
The Book Women of Troublesome Creek, by Kim Michele Richardson is a must read as it delves into the strength of women and the fight to recognize racial prejudices of post Depression Kentucky.
Set in 1936, in rural Kentucky, 19 year old Cussy Mary Carter, motherless and not married, has been selected to become one of the Pack Horse Librarians. The Pack Horse Librarians are a group of women who deliver reading material to remote parts of Kentucky.
The program was created as part of the WPA program implemented by Roosevelt in the years following the Great Depression. These women were courageous and caring, facing many difficulties on their delivery routes.
WPA (Works Progress Administration) was part of FDR's New Deal Program to lift the country out of the depression. It was created in 1935 and used government money to employ people and get then back to work, Cussy Mary and all of the packhorse librarians employed by the government.
Cussy Mary was not only a librarian she also had a rare skin condition that made her skin appear blue. Due to her appearance she was discriminated against not only by society, but also by other librarians.
For the people that Cussy Mary delivers books to, she becomes one of their only connections to the outside world, in turn the reader is able to see the difficulties of living in such a remote area.
Richardson also layers racial injustices and how Cussy Mary's huge challenges are compounded with the tint of her skin. One of her comforts is befriending Queenie, a black librarian for the WPA program.
The cast of characters are needy, loving, nefarious, destitute, passionate, fearful and fearless. The lives of these people are woven together with Cussy Mary as the connection thread.
From courting candles to pie bake dances to sewing bees this historical fiction novel tells a story of how Cussy Mary faced her challenges with integrity and passion. With Women's History Month just ending, it is important to remind oneself about the adversities that women have faced in history. The Book Women of Troublesome Creek, is a great book to read as its plot and detailed characters give the reader insight as to what it means to be a strong woman.
Leave a Comment
About the Contributor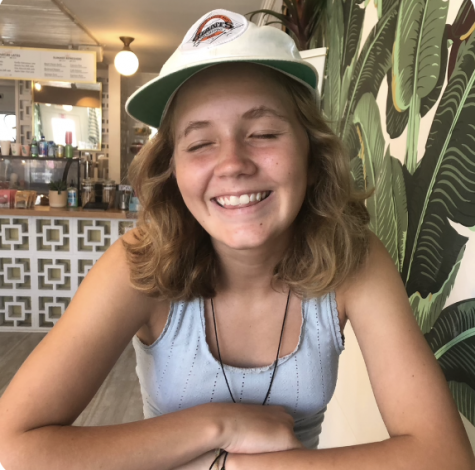 Emma Callicott, Sports Co-Editor
Emma Callicott is a Sophomore at NDB. This is her second year taking journalism and she is very excited to grow as a journalist. She can't wait to write...