Oxfam Hunger Banquet Event
The annual Oxfam Hunger Banquet was held at Serra High School on Tuesday, March 15. Notre Dame, Mercy, and Serra students were all invited to attend. Multiple weeks prior to the event, emails were sent to students at Notre Dame, presenting an opportunity to create a clay bowl to use at the event. If this did not sound like an intriguing option, students were still encouraged to attend and would be given a bowl at the event. The purpose of the banquet was to bring awareness and understanding to students about the concept of world hunger. Whoever attended was encouraged to participate in the 'discussion, presentation, and participation in the concept of world hunger' the poster advertising the banquet said.
After arriving at Serra and checking into the event, students picked a bowl to use for the activity. Students then found a seat in the chapel and listened to a short presentation about world hunger. The presentation included statistics and presented an overall background about the concept of world hunger. A current resident of the Tenderloin in San Francisco was then invited up front to speak about what life was like living in the Tenderloin. The resident highlighted what access to food was like, and what you had to do to survive in that part of San Francisco.
After the two presentations finished, the main activity of the event started. Students moved to the cafeteria and were assigned in one of three groups: Low income, middle income, or high income. Based on the group students were assigned, they moved to a different part of the cafeteria. Each group was then given different amounts of food, and a different 'setting' that they lived in. The high income group had nice place settings and silverware, and received a full plate of spaghetti for dinner. The middle income group sat on a sofa, and received a bowl of rice and beans. The low income group sat on the cafeteria stairs and received a small bowl of rice for dinner. After eating, individual students would be put in metaphorical scenarios and moved around the different income groups. For example, a student from the high income group could lose their job and move to the low income group. Or, a low income student could have a prosperous farm one year and move to the high income group.
The last few minutes of the event were dedicated to discussion. Students from all three schools were asked to share their takeaways and what they thought of the event, and had the opportunity to ask the Tenderloin resident any last questions.
Annette Henderson, Sophomore at NDB, shared what she thought of the Oxfam Hunger Banquet. "I learned a lot about world hunger and what it kind of feels like to be put in that position, because I was in the low income group. So having to get a bowl of rice for dinner while being able to see other people eat more and get tons more food and me having to scrape every grain of rice out of my bowl was difficult. It was reality for just one night, but I can't imagine it being reality every night"
All of the student attendees seemed to take away a lot from this experience, and seemed to gain more understanding about this concept. Hopefully there will be more events like this in the future, to keep spreading awareness about world hunger.
Leave a Comment
About the Contributor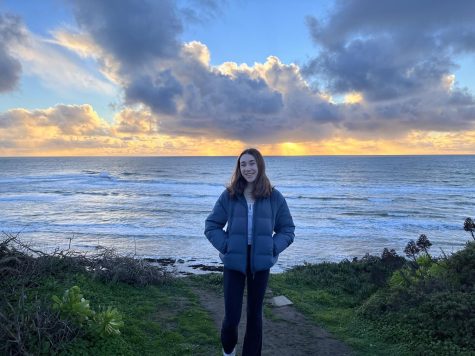 Kayla Messick, Staff Writer
Kayla is a sophomore at Notre Dame High School. She plays volleyball for the school, and is a Staff Writer for the school newspaper.

Kayla loves to...