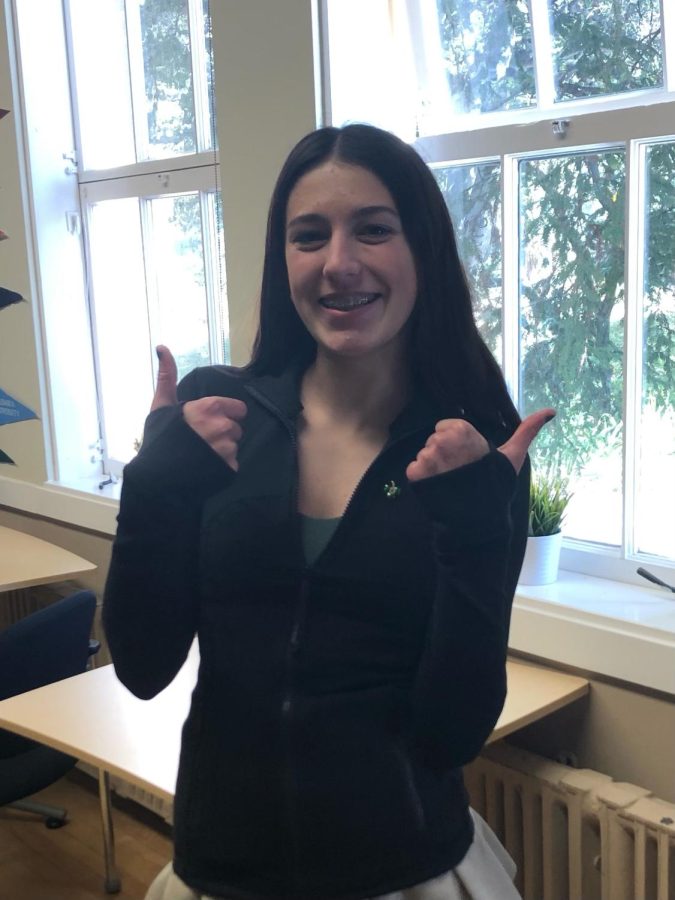 Annie Stump, '25
The Catalyst (TC): What is your (initial) reaction to the masking guidelines?
Annie Stump (AS): I was excited when the mandate was lifted because I feel like it would bring our school experience back to or at least a little more normal.
TC: Why do you choose to wear a mask or not wear a mask?
AS: I chose to not wear a mask because I just want school to feel as normal as possible again, so now that we are given the option I am going to go back to not wearing one.  
TC: What do you think of people who think differently from you: Those that are or are not wearing a mask?AS: I think they're probably worried for theirs or like a family member in their houses safety and I think that's totally fine and a really good reason to stay wearing masks. 
TC: Do you think dropping masks in school was the best decision for the state to make?
AS: I think it depends on people's situations, because if they have somebody at risk in their household, they probably won't want to take their mask off. But for other people like me, it's nice.
TC: Do you think there should be an online option for community members that are not comfortable with these masking guidelines?
AS: I don't know, I haven't really thought about it because I am comfortable with the no mask so if someone is really not comfortable with it I think that they can probably find a good way to figure that out with the school. 
TC: How would you feel about the state re-mandating masks?
AS: I would be pretty disappointed because we just got to stop wearing them, but I would still follow whatever was required by the school or like the state.