Q&A with I Am Diverse Club about holiday celebrations
Throughout November and December, Tigers, especially the members of the I Am Diverse Club, have been enjoying celebrations and activities for the holiday season.
Every year, the I Am Diverse Club hosts various events and activities and sets up different displays all around campus to help students learn more about different cultural celebrations.
The Catalyst (TC): What does the I Am Diverse Club do for the NDB community, and what are its goals?
Karla Aguilar (KA): Our mission statement: We celebrate the diversity at Notre Dame by working to educate and act on behalf of injustice and difficulties minorities face while bringing to light feelings of racism or cultural misunderstandings.
TC: What are the holidays and cultural celebrations that the I Am Diverse Club will be recognizing and helping the NDB community to learn about and celebrate in November and December?
KA: In November we celebrated Diwali, Día De Los Muertos and Native American Heritage Month.
We're still planning for December right now.
There is no specific ethnic group celebrated during that month, which is something that we largely plan around.
However, there are the holidays and I think that acknowledgment of different holiday traditions will be key during December.
TC: Are there any specific plans that the I Am Diverse Club has for the school and students during the holidays?
KA: I can't say for certain what we're doing for the holidays since a large portion of December is used up by finals and winter break.
However, I can say that acknowledgment of other traditions will be important.
TC: How does the I Am Diverse Club plan to get the NDB student community involved in their celebrations?
KA: The club is always trying to reach as many students as possible. Unfortunately, at a predominantly white institution like ours, diversity is not always a priority for many students.
I Am Diverse has attempted to make things required, but in ways that do not infringe on students' free time.
For example, last year, we had a presentation on what it means to be an ally, shown during history class. Another notable event was the year before when we showed every English class a presentation on Black History Month.
We continue to strive to have events like these, so that we reach all students.
However as you can imagine, it's hard to get everyone on the same page when not everyone thinks it's necessary.
Leave a Comment
About the Contributor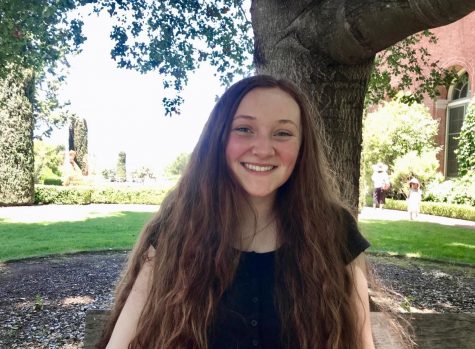 Gulianna Ceschin, News Editor
Gulianna Ceschin is a senior at NDB, and this is her fourth year working as a writer for The Catalyst. She is excited to continue her work as a writer...