Culinary Column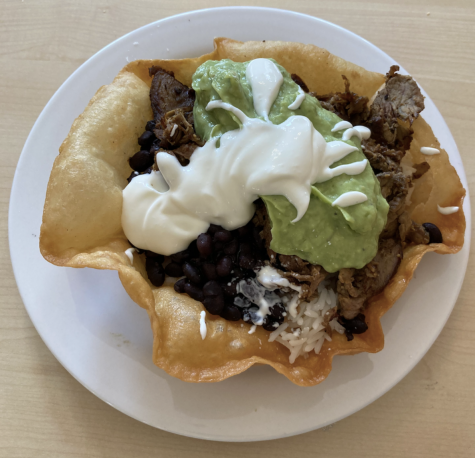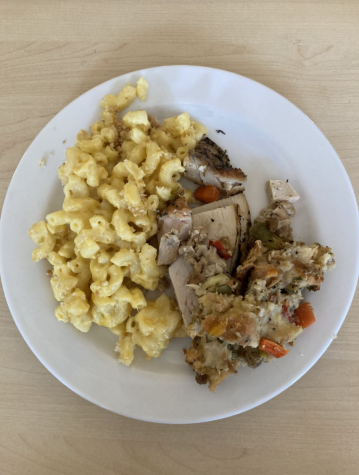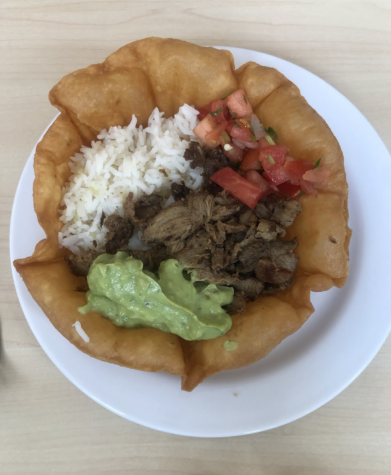 NDB prides itself on its fresh, diverse food and unique menu curated by the Epicurean group. From tostadas to curry, turkey to ravioli, NDB has served food from around the world. But some of the dishes are better than others. Here are some of the culinary highlights of November.
Tostadas were for lunch on November 16. This meal was served in a make-your-own style where students chose from toppings such as carne asada, guacamole, black beans, sour cream, cilantro-lime rice, and pico de gallo. The bowls were perfectly crispy and acted as the optimal vessel for a colorful array of food. The tostada bowls were unique and new, something that NDB has not tried before. As the meal was quite delicious and loved by students, hopefully they will be seen again on the menu soon.
On November 19, students ate a Thanksgiving-inspired lunch complete with turkey, cranberry sauce, stuffing, and a slightly confusing marshmallow casserole. Epicurean also decided to add mac-and-cheese to the traditional Thanksgiving foods, and it stole the show. Perfectly cooked and cheesy but not overly creamy, the dish was everything one could ask for when it comes to macaroni. The turkey was cooked well and complemented the mac and cheese nicely, even though the two foods are not a traditional pair. Coming from a person who has never loved it, the stuffing was actually quite good and adequately salted.
NDB served kung pao chicken and tofu with steamed bok choy and lo mein noodles on November 30. The bok choy added color to the bowl and looked pretty, but tasted a bit undercooked and proved to be hard to eat. NDB's butter-knives did not cut it. Literally. On the other hand, the kung pao chicken had bell peppers and onions mixed in, which added both color and flavor. The noodles were excellent. Spiced perfectly and paired with either chicken or tofu, the noodles made the dish one of students' favorites.
Leave a Comment
About the Contributor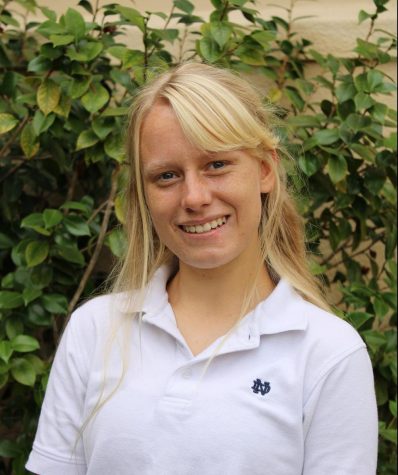 Clair Sapilewski, Managing Editor


Clair Sapilewski is the Managing Editor and is in Journalism II this year. This is her third year writing articles for The NDB Catalyst.

She...