The future for concert safety after Astroworld tragedy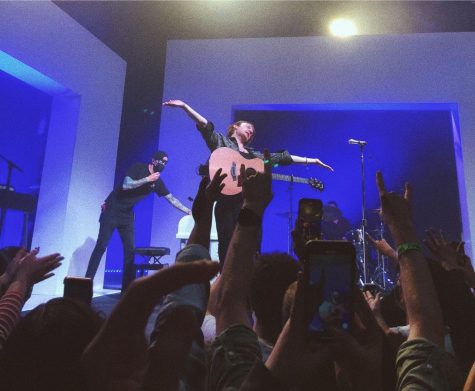 The Astroworld disaster has changed the future for concerts everywhere.
It is common knowledge that American rapper, Travis Scott, hosts a yearly festival known as Astroworld. The two-day concert extravaganza began in 2018 and takes place in Houston in November.
Due to Scott's immense success and fame in the last five years, the festival has always been popular. In 2021, over 100,000 tickets were sold. The mass amount of attendees and limited security led to barricades being knocked over and hundreds of people rushing in. Throughout Scott's set, people were overcrowded to the point of suffocation, causing a human stampede. The night ended with eight deaths on scene and two more passed away at the hospital.
Many people have criticized the way Astroworld handled the event. However, the poor reaction has set a precedent for concert safety.
Aragon senior Luc Hernandez attended a FINNEAS concert at the SF Fillmore a few days before Astroworld. He described the security as relaxed and casual.
"Outside [the venue] there were maybe six security guards," Hernandez posited. "Most of them were just for processing, so you know, checking your vaccination card, your ticket, and guide you inside. When I was inside…I'd probably say the same amount, if not a little more."
The Fillmore has a maximum occupancy limit of 1,300 people. Because of this, the surveillance does not need to be all-encompassing or uptight. The small crowd is easier to control, something that is much more difficult to do at a massive performance.
More recently, NDB junior Caramia Christenson attended the Harry Styles concert at the San Jose SAP Center. Scott's performance took place about a week before Styles' and had a significant impact on Styles' concert.
"They [security] were definitely everywhere, making sure to see that everyone was taking safety precautions," Christenson remarked.
As the world continues to go back to normal, more and more concerts are being held. Yet, live performances are going to be permanently impacted by Astroworld.
"I think they'll be a greater incentive for audience safety," predicted Hernandez. "One of the big things that they [Astroworld] didn't have was a proper amount of EMTs and security. Their numbers were way disproportionate to the actual audience."
To uphold artists' and venues' image, it is in the best interests of the industry to put the audiences' health first.
Citing a concert in April, Christenson pondered the lasting consequences of Astroworld.
"I'm actually going to a rap concert in April and I'm a little bit scared because I do know people that are going to be in the pit," she mentioned. "So I really hope that there's a lot of security maintaining [safety], especially in the pit."
The ripples of Astroworld will echo through the music industry for the foreseeable future. One can only hope that the change it brings will be for the overall benefit and welfare of its attendees.
Leave a Comment
About the Contributor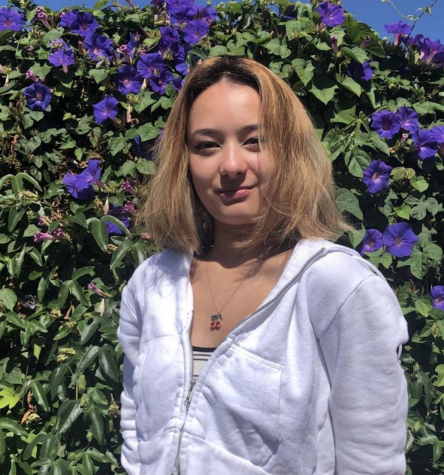 Brooke Horvai, Assistant Opinion Editor
Brooke Horvai is a member of the Class of 2022 at Notre Dame High School in Belmont, CA (NDB). She is the assistant opinion editor for the school newspaper,...