Movie Preview: "Spider-Man: No Way Home"
"Spider-Man: No Way Home" is coming out on December 17th, and it will conclude the trilogy of Tom Holland's Spider-Man movies. Holland's contract with Sony and Marvel has officially ended, but has said in an interview that he would reprise his role as Peter Parker if given the option to.
Holland made his debut as Peter Parker in "Captain America: Civil War", which was released back in 2016. Since then, he has been in four other Marvel movies, "Spider-Man: Homecoming", "Avengers: Infinity War", "Avengers: Endgame" and "Spider-Man: Far From Home".
Peter Parker is a high school student, who received spider-like abilities after being bitten by a radioactive spider. After gaining these abilities, he became a vigilante and started saving people on the streets. From this, the citizens gave him the name, "Spider-Man". He was later recruited by Tony Stark, who went on to mentor him and introduce him to the Avengers, a group in which he later became a member of.
The three main characters of the Spider-Man trilogy, Peter Parker, MJ and Ned will be returning for "Spider-Man: No Way Home", as well as recurring characters, Aunt May, Happy, Flash and Betty. Doctor Strange and Wong, characters who have appeared in various other Marvel movies, will have larger roles, and so will Otto Octavius, the main villain of Spider-Man 2. Tobey Maguire and Andrew Garfield, the previous Spider-Man actors are rumored to be main characters in this film as well.
"
Good old Spider-Man"
— Adrian Toomes
As far as the plot goes for this movie, Peter is faced with charges of the murder of Mysterio, and has become an enemy in the public's eye. Struggling with balancing his two identities, he goes to Doctor Strange to ask for help in getting people to forget that he is Spider-Man. However, messing with the Multiverse is never a good idea, and things start to go sideways, bringing multiple villains from previous Spider-Man movies.
"I'm excited for the new dynamic between Spiderman and Doctor Strange, which is going to explore yet another mentor type figure for Peter. I can't wait to see how Doctor Strange will affect the multiverse so help Peter," said NDB sophomore, Nick Santos. "However I can't lie how much I'm really just excited to see Peter and MJ blossom, especially now that Tom and Zendaya are a thing."
With the insane amount of success that the past two Spiderman movies have had, it is no secret that fans are waiting for the movie to come out later this month. Make sure to buy your tickets and go see "Spider-Man: No Way Home" on the big screen.
Leave a Comment
About the Contributor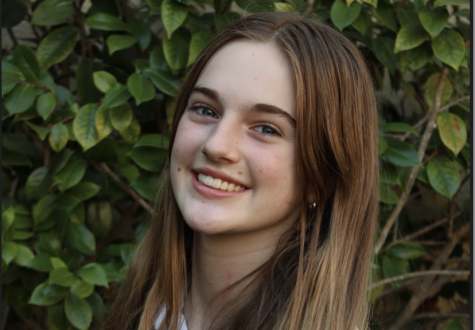 Natalie Nootbaar, Staff Writer
Natalie Nootbaar is currently a freshman at Notre Dame High School and is a Staff Writer for The Catalyst.

She enjoys reading and watching sports with...