NDB's first "C-Day" aims to reduce stress for students
On Wednesday, October 27, NDB hosted a "C-Day" event called Wellness Wednesday, which was meant to make time in the schedule for overall health enhancement.
"
I liked the day because I got to be on campus and hang out with my friends but not have any classes.
— Lauren Zerella
The wellness program was scheduled for 9:00 A.M. to 1:30 P.M., which allowed students to sleep in a little more than usual during the school week and gave them enough time in the afternoon to complete homework and participate in extracurriculars without feeling overwhelmed.
In order to fully take advantage of this opportunity, Tigers had multiple options for how they could format their Wellness Wednesday. Students could choose to attend school for the full day, come for only the morning session, come for only the afternoon session, or stay at home.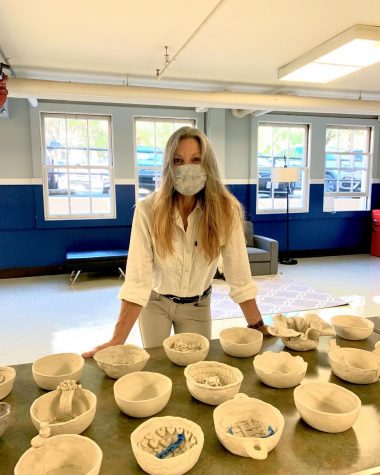 Students were invited to spend the day relaxing and taking a break from academics. The activities of the day were structured around the ideas of the UC Davis Student Health and Counseling Services, which stated that students should focus on eight general dimensions of wellness. These eight areas consist of emotional, environmental, financial, intellectual, occupational, physical, social and spiritual wellness.
The activities were created and hosted by school staff members, who provided students with various opportunities for self improvement. The options include beach volleyball, indoor and outdoor games, mindful coloring and quiet workspaces.
Students were encouraged to meet with their teachers or counselors so that this opportunity could help them with their schoolwork as well.
Seniors appreciated the chance to work on their college applications and collaborated with their counselors to navigate the application process.
For freshmen, this day served as an opportunity to continue working on the sculpture projects they have started in their Becoming Notre Dame classes.