NDB Varsity Volleyball
All NDB fall sports are back in swing this season. For the varsity volleyball team, this means returning to the court for a normal season of playing.
They started out their season with the Spikefest tournament. After one day of playing, they came out of the tournament winning three of the five games played. Their first three games were won against Fremont, Hollister and Los Gatos. Unfortunately, they went on to lose the last two games of the tournament to Sacred Heart Cathedral Preparatory and Sacred Heart Preparatory.
"It's been better than anyone predicted to be honest, since last year we had seven seniors which is like they have won the doubleback championship, and this year they all graduated, and new players came in. I feel like we're doing, like the best we could, and it's been pretty well," said player Jessica Ai, while she talked about the season start.
This started their season off well and the team went on to win their next six games in the season. This led them confidently into playing the Tiger Cup.
"The tiger cup is just like a bunch of like teams coming in, it's either you at Notre Dame or Carlmont, the higher placement teams are usually at Notre Dame, and it's just like a league Rocket play," Ai continues while explaining the tiger cup, "you win, you stay and you lose, you go back down to Carlmont, and it's by just like by placement, so like if you when you play the winning team. And then when you lose you play the losing team."
Going into the cup with their winning streak, they were able to win two out of the three games they played. Winning their games against Summit Shasta and Lowell, but losing the last game to Branson High School.
The team was able to recover from this loss, winning easily to Harker before losing their next two games to Sacred Heart Preparatory and Menlo.
This led them into playing Mercy for Mercy's Dig Pink game, which they were able to win 3-1.
The team leaves this game confidently, but after a tough game against Castilleja they lost 1-3. They recovered and were able to pull through winning their next two games against Notre Dame San Jose and Harker.
"
I'm just hoping that we finish strong and are able to play our best."
— Jessica Ai
The team was set up against a tough opponent, Sacred Heart Preparatory, for the annual dig pink game. Unfortunately they were not able to win, but still played well with their classmates cheering them on.
"I'm just hoping that we finish strong and are able to play our best, even though sometimes games [like dig pink against] Sacred Heart are hard to beat, but like, We're going to try our best with the audience cheering for us," Ai said while talking about her hopes for the last few games.
The team is ready to wrap up their season by playing Menlo and Mercy. Their game against Mercy will also be their Senior game. The NDB varsity volleyball players have done so well this season and are ready to do it again next year.
Leave a Comment
About the Contributor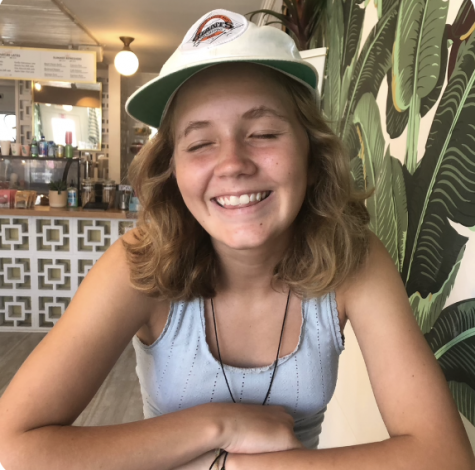 Emma Callicott, Sports Co-Editor
Emma Callicott is a Sophomore at NDB. This is her second year taking journalism and she is very excited to grow as a journalist. She can't wait to write...