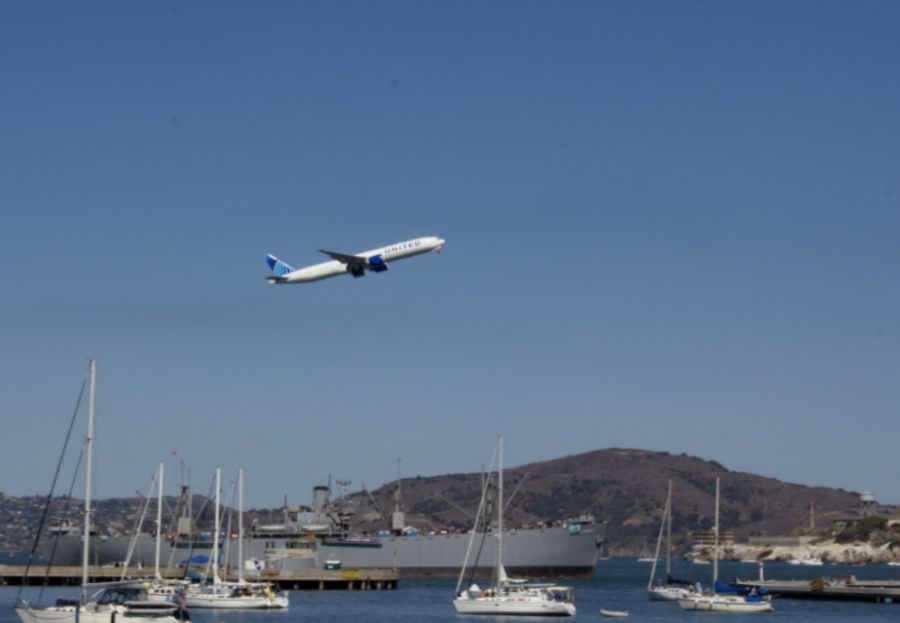 Photo courtesy of Delaney Icard-Cullen
Living close to San Francisco and knowing that this event goes on yearly, there are still so many people who do not even know what it really is or the history behind it.
The first Fleet Week was held in San Diego in 1935. During this time, war was raging overseas and US citizens were still struggling in the aftermath of the Great Depression. President Roosevelt felt that it was important to raise morale and decided the best way to do this was to prove that the Navy was still very much alive and for the people. It was created to honor the contributions of the armed forces, while also advancing the knowledge and understanding of military personnel to civilians.
Fleet Week was first brought to San Francisco in 1981 by Mayor Dianne Feinstein and, due to San Francisco's prime bay location, it was a must add to its list of visiting cities.
It is very unique. It is the only airshow to feature a commercial airliner. This year, it will be a United Boeing 777.
Fleet Week took place Wednesday, October 6 to Monday, October 11 on the Marine Greens in the city.
There are so many events in Fleet Week. Most well known is the appearance of the Blue Angels, a branch of naval forces, created by Admiral Chester Nimitz in April 1964.
Though the air show may be the most intriguing aspect of Fleet Week, there are still many events including bands, ship tours, and photo exhibitions.
However, COVID-19 is still a major concern for many people wondering if they should attend. Luckily, the Health Department is looking out for the people of the Bay area.
To be safe, participants have to follow the rules. However, it does not mean that they cannot have fun and try to experience things the way people used to.