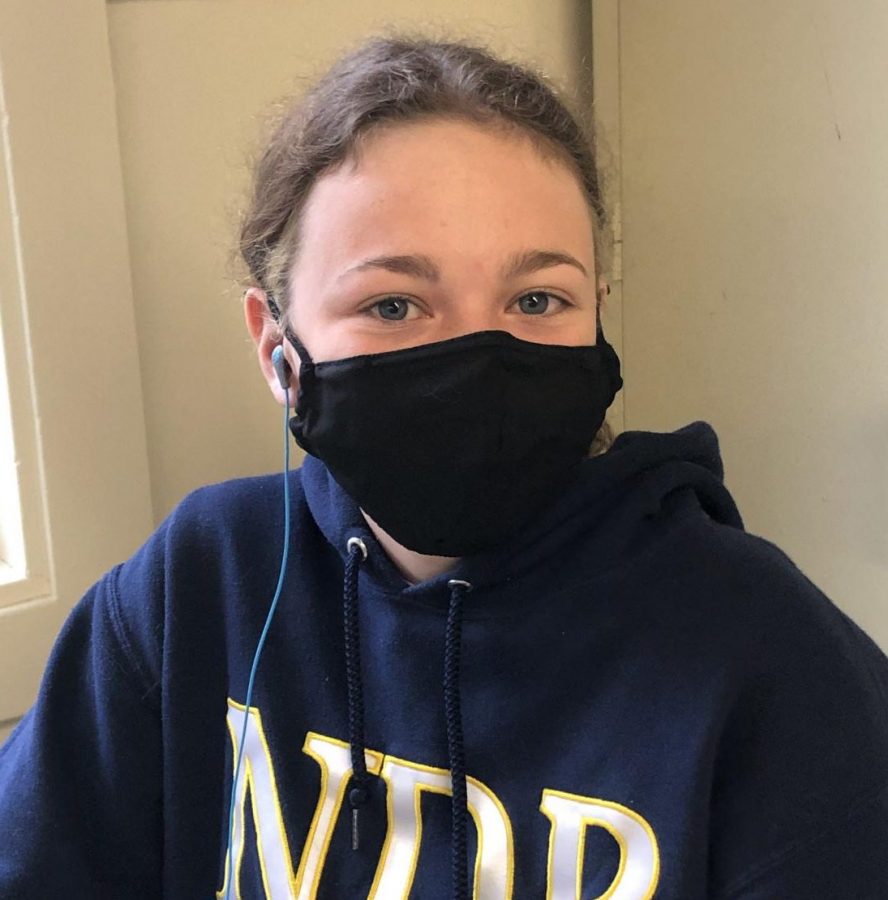 Claire Felton, '24
The Catalyst (TC): What were your Halloween plans last year? 
Claire Felton (CF):  Last year, I stayed over at my friend's house for Halloween. When it passed midnight and was November 1, we made Christmas cookies and listened to Christmas music because neither of us wanted to do anything for Halloween.
TC: What are your plans this year? 
CF: I don't have any set plans yet, but I think I might go over to a different friend's house and we can go get candy and watch scary movies. She might invite some friends over from her current school, so it will be fun to meet them.
TC: What is your Halloween costume this year and why?
CF: I don't have any set plans for Halloween, so I don't have a costume. If my friend and I decide to go trick-or-treating, we will find some old costumes at her house.