Hurricane season threatens east coast
The U.S. is once again experiencing the devastation of hurricane season, which is currently in full swing. Hurricane Ida, which first hit Louisiana on August 29, traveled up the East Coast within a matter of days and left many cities without power and resources. Hurricane Ida is being compared to Hurricane Katrina in 2005, one of the most disastrous hurricanes to ever hit the U.S. whose 16th anniversary happened during Ida's landfall.
From August 31 to September 8, New Orleans had a city-wide curfew from 8 p.m. to 6 a.m. At a press conference, Louisiana governor John Bel Edwards spoke out about the uncertainty that lies ahead, announcing to the public, "So if you have already evacuated, do not return."
With Ida's death toll reaching dozens throughout multiple states, the effects are being seen all up the East Coast. Flash floods throughout New England have killed or injured many people and caused severe damages to countless buildings.
Hurricane Larry has also emerged in the tropical Atlantic and is beginning to move westward towards the East Coast. Severe flooding and dangerous swells are expected around the northeastern coast and in Canada. The National Hurricane Center is urging people to look out for danger along the coasts and beware of life-threatening conditions, stating, "These swells will likely cause life-threatening surf and rip current conditions, and beachgoers and other interests along these coasts are urged to follow the guidance of lifeguards and local officials this week."
Leave a Comment
About the Contributor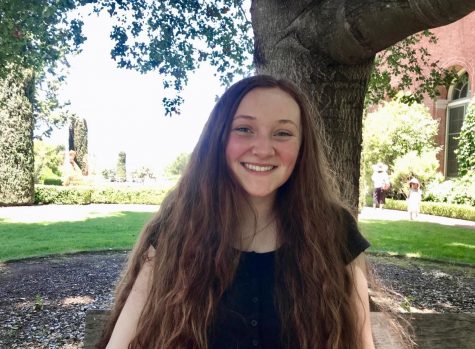 Gulianna Ceschin, News Editor
Gulianna Ceschin is a senior at NDB, and this is her fourth year working as a writer for The Catalyst. She is excited to continue her work as a writer...