Student voices on the vaccine and the future
On May 10, the CDC expanded approval for the Pfizer vaccine to be used in those ages twelve and above. This now makes practically all members of the direct NDB community eligible for vaccinations, providing hope for a more normal school year returning soon for incoming freshmen all the way to graduating seniors.
"I am getting my first vaccine today," said class of 2025 member Paige Lambert on her hopes for next year, which hopefully will become more realistic as more community members like her get their vaccines. "Next year I hope to make new friends, learn new things, have fun, make good memories, and have a good transition to high school."
Other current students also shared their hopes for next year after experiencing what NDB has been like during a pandemic.
"I am hopeful that if we all are required to get the vaccine for next year we will not have to wear masks," said current freshman Caitlin Degnan on her hopes for her sophomore year and beyond. "I think that everyone should get the vaccine so everything becomes safer again, but I hope next year if we are required to get it we won't have to wear masks,"
While NDB has not officially released a vaccine mandate yet, there has been discussion about whether or not the school should require students to have their COVID-19 vaccine before coming on campus in the fall. With any debate comes a divide in opinion between students.
"Personally, I would have no problem with them requiring the vaccine and I think it would be a great way to ensure that everyone at NDB can feel safe attending school in-person, especially for those with compromised immune systems," said sophomore Sarah Howie on her support on the idea of requiring students to have vaccines.
Even with eligibility requirements opening up, some students feel everyone has their own ability to choose whether or not they get the vaccine.
"I believe that since this is a free country no one should be required to get the vaccine," shares junior Caroline Lawrence on her thoughts of the idea of a vaccine mandate. "If you want the vaccine, get the vaccine and if you don't, then don't. For next year I hope the world finally goes back to normal and we can all move past covid and everything will open up."
Even with this idea, many universities including the UC and CSU systems are planning on implementing a COVID-19 vaccine mandate for students and faculty. Soon-to-be NDB alum and UC Davis freshman Julia Granucchi shared her opinions on the vaccine requirements.
"I am excited to hear the colleges are requiring the covid vaccine not only because of the extensive science that supports it but also because of all the opportunities that it will open up for learning back on college campuses around that country," said Granucci.
The Catalyst is hopeful that NDB will move forward through the pandemic and keep students and staff safe from COVID-19, as well as encourages community members to get their vaccinations in order to do so.
Leave a Comment
About the Writer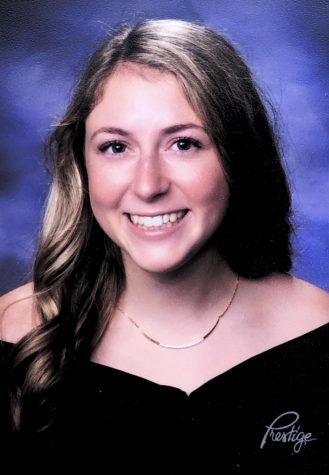 Paige Clarke, News Editor
Paige Clarke is a Senior at Notre Dame Belmont and is in her second year as a Catalyst writer. As a Junior, Paige was the Sports Editor. Paige is a student-athlete...