NDB Cross Country: Q&A with Alejandra Fernandez
Alejandra Fernandez, a NDB senior, reminisces about her varsity cross country season this year. Although her season was affected by COVID-19, she was still able to play and have fun with her team for her last year at NDB.
The Catalyst (TC): How was your cross country season this year?
Alejandra Fernandez (AF): My cross country season was really good. I really liked the time that I had with my team and at practice, even if it wasn't for a whole season, it was still worth it.
TC: What are your thoughts on this being your last year on the team at NDB?
AF: I was a little sad, because this wasn't the way I wanted it to end, but at least I could spend time with my team and run.
TC: Will you continue cross country in college? Or was this your last year?
AF: I don't know if I'm considering running as an athlete [in college], because I don't know if I'll be able to handle everything. It [cross country] takes a lot of your time. But, if there is a group that meets up to run, then I definitely will join. Or who knows? Maybe I will join a team.
TC: What was your favorite part of the season, despite the pandemic?
AF: My favorite part of this season was just running with my team. Whenever we had a hard workout they would definitely ease the pain.
TC: What has been your favorite cross country moment from your years of running at NDB?
AF: My favorite memories are the meets. They were so fun cheering each other on, because we could understand how they feel during a race. Also, when we ran off campus it was always a good change in scenery and figuring out which trail to do and it would be so fun.
Leave a Comment
About the Contributor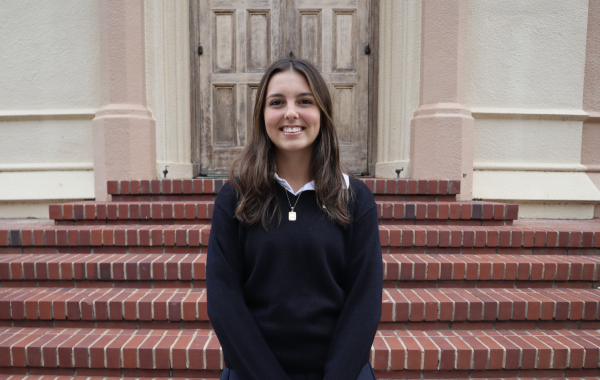 Mia Muzzi, Editor in Chief
Mia Muzzi is a senior at NDB and is in her fourth year of working for The Catalyst. She spent her freshman year as a Staff Writer, then during her sophomore...