NDB Water Polo: Q&A with Abby Damelio
The Catalyst interviewed senior Abby Damelio about her experience playing for the NDB water polo team during the pandemic.
The Catalyst (TC): How has your water polo season been so far?
Abby Damelio (AD): I was a little sad that it started late, but it has been fun to be back in the pool and with my teammates. I missed it for sure.
TC: How did the COVID-19 pandemic affect your season?
AD: It definitely pushed it back a couple of months, usually we start in the summer and there are more people. Other than that though it has pretty much been the exact same except having to test for COVID all the time.
TC: Will you be continuing water polo after high school?
AD: I am going to play club water polo for SMU.
TC: What was your favorite part of the season?
AD: Just being able to hang out and play with all of my teammates.
TC: How do you think the COVID-19 pandemic has affected the team dynamic?
AD: I do not really think that COVID [pandemic] has affected the team dynamic at all. We are all super close which is great.
Leave a Comment
About the Contributor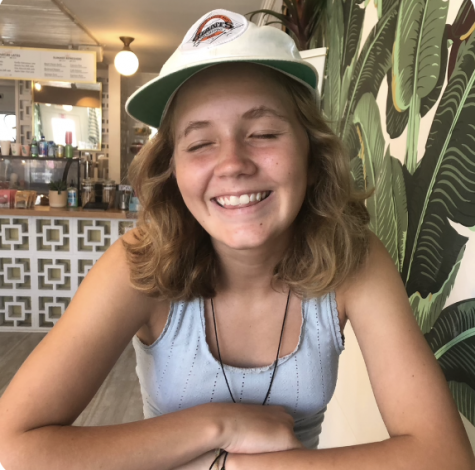 Emma Callicott, Sports Co-Editor
Emma Callicott is a Sophomore at NDB. This is her second year taking journalism and she is very excited to grow as a journalist. She can't wait to write...