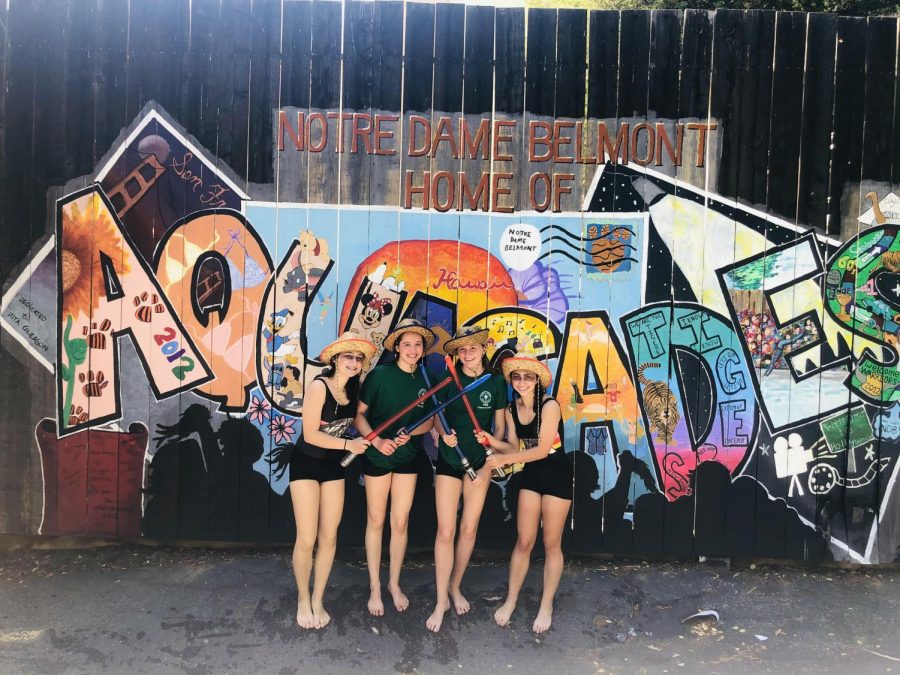 George Retelas
Being a freshman, this is going to be my first Aquacades experience ever. NDB students and graduates have explained what goes on during the event, so I was very excited to witness it firsthand. But this year, due to COVID-19, Auacades has been replaced with pre-recorded videos.
I was fortunate enough to get the opportunity to be in the freshman swim routine with a few of my friends. Although I know that this year will not be as exciting as others, I am still ready to make the best out of it.
My group and I started out this year having meetings online with each other. After that, we were able to go to the NDB pool and begin practicing our routine. Even though I was already doing this with friends I was still able to meet a new person from this experience.
This year with the ability to pre-record the event all of the routines will be made in a different way. Instead of a primarily swim and dance event, it will be in more of a skit format, but will still include swim and dance routines, just like in years past.
My group has completed most of our in-water routine and is now working on the different ways to make it unique while editing it into a video.