The Legacy of Rapper DMX
Known for rap and rebellion, icon Earl Simmonds known by the stage name DMX, was pronounced dead after a catastrophic cardiac arrest as of April 9, 2021.
DMX dominated the stage and the studio with his intensity, and will not only be remembered for the ways he changed the game, but also for the legacy he leaves behind. Much respect will always be put on his name by the fact that he was one of the first representations of the rise from struggle and poverty to fame. Having countless imperfections and run-ins with the law made DMX all the more important, an image of relatability and understanding, to people of all ages from communities like his own. He spit verses on violence, addiction, homelessness and prison life, all topics that either hit the mark or provided essential food for thought for many listeners.
"
The reason why I actually listened to DMX was because everything in his lyrics was spiritually significant to me, it was like I had to decipher what everything meant and that in itself stuck out to me"
"The reason why I actually listened to DMX was because everything in his lyrics was spiritually significant to me, it was like I had to decipher what everything meant and that in itself stuck out to me," said bay area artist Tyce "Tokyo" Clayton.
DMX began his career in music as early as the age of fourteen, but burst into the rap scene after the deaths of rappers Notorious B.I.G and Tupac Shakur; making him a groundbreaking staple of the hard to palette style of vulnerable yet gritty rap throughout the 90's and early 2000s. The loss of two iconic rap gods left the spotlight wide open and the people were craving an equally hardcore and understanding musical savior to come fill it.
In 1991, The Source magazine praised DMX in its Unsigned Hype column that highlighted unsigned and underrated hip-hop artists on the rise. The next year in 1992, Columbia Records signed DMX to its subsidiary label Ruffhouse Records.
The world and rap industry alike were set on fire after the release of his debut album "it's Dark and Hell is Hot." It became the first of four albums to enter the billboard top 200 chart at number one, and sold 251,000 copies in its first week in the United States.
DMX dropped a handful of albums throughout his lifetime, including one of the biggest hits during 1999 "… And Then there Was X," which was nominated for a Grammy under the best rap album category. This was the first of three future Grammy nominations.
However, even the millions of albums sold and the infamous hits like "Get At Me Dog," "Party Up," and "X Gon' Give It to Ya," were not enough to stray attention away from his family and criminal history. DMX was a father of fifteen by nine different baby mamas. He also had jail time on thirty different occasions for a plethora of offenses including robbery, assault, carjacking, animal cruelty, reckless driving, driving under the influence, unlicensed driving, drug possession, probation violation, failure to pay child support, pretending to be a federal agent, and tax evasion.
Yet, at the end of the day the fact is that he was set apart from other rappers in his place because DMX lived by lyrics he was relaying. A real and respected thug because of the rawness and truth he stood behind. The imperfections drew everyone in further to the complex persona of DMX because of his intense spirituality and sense of faith despite his rough edges.
"My first favorite song was Slippin' and I felt like he brought so many genres and aspects into his music. He really paved the way for me in my own music career. When he initially hit my up on instagram I really could not believe it, I was just so happy because it was one of the biggest steps in my rap career to be real with you," continued Clayton.
The duality of DMX existed through lyrics that feel almost like prayers. He was a true genius and master of delivery, someone with complications, impurities, and so much inspiration that will forever rest in power.
About the Writer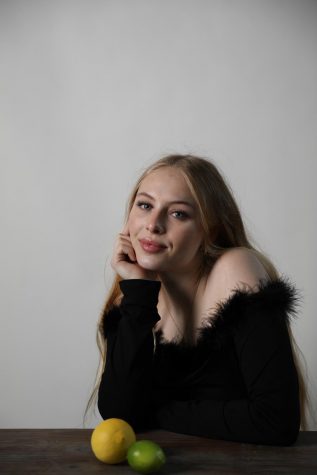 Victoria Bartels, Arts & Life Editor
Victoria Bartels is a senior at Notre Dame Belmont and has been a staff writer since 2018. Victoria is an avid reader and writer outside of her 3 school...