Johnson & Johnson vaccine recall
As of April 13, the CDC and FDA have issued a joint statement recommending that health care providers stop administering the Johnson & Johnson vaccine. This comes as a result of six women coming forward and admitting they have experienced cerebral venous sinus thrombosis, also known as CVST, which is a rare and severe form of a blood clot in combination with low levels of blood platelets. Two more cases have also been confirmed with the same issue, one being a man. The CDC and FDA have decided to look into each of these cases before continuing to vaccinate individuals with the Johnson & Johnson one shot dose.
Twitter users have speculated that the increased risk of blood clots is associated with hormonal birth control. A large number of tweets have found an association between the CVST cases and birth control pills. Out of everyone who has received the Johnson & Johnson vaccine, six out of nearly seven million have gotten CVST, but the rate of blood clots in people on hormonal birth control pills is much higher, approximately one in a thousand. Although the risk of blood clots associated with birth control seems far more significant than the risk of blood clots associated with the J & J vaccine, health safety is a current issue for both.
According to Nancy Shannon, M.D., Ph.D., primary care physician, and senior medical advisor at Nurx, "The type of blood clots that may be linked to the vaccine appear to be due to a different cause than those associated with birth control." Twitter has brought up an interesting and important argument on the risk of blood clots associated with taking birth control. Dr. Shannon also says, "For a woman with no underlying medical conditions or risk factors that suggest she's more likely to experience a clot, the risk of developing a blood clot is three-to five-fold increased while on combined hormone contraception compared to women not on any form of contraception."
It is highly recommended that people using birth control pills, patches, or rings who have received the Johnson & Johnson vaccine, stop using their contraception. The underlying issue is that we refuse to explore the harm of contraceptive options for the sake of fertility control. Many birth control users are prescribed their form of contraceptive for a variety of reasons including, but not limited to acne, anxiety, depression, mood-stabilizing, or other continually under-studied areas of health.
Birth control users should have been alerted prior to choosing which vaccine to get. Pharmaceutical companies chose to ignore birth control users for the sake of capitalistic consumption, as well as to lessen the fears of anti-vaxxers. It must be noted what we have deemed as socially acceptable, regarding risk for people to take. Most people are unaware that the history of birth control is filled with racism, anti-fat bias, and accessibility issues. To make steps toward progress, we must first recognize the true effect contraceptives can have on its users.
About the Writer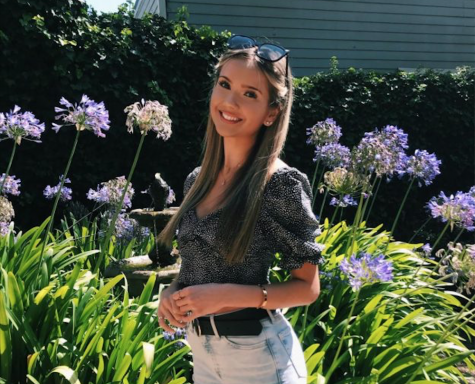 Nicole Miller, Staff Writer
Nicole is a senior and first year member of The Catalyst. She hopes to pursue a communications major with an emphasis on sports broadcasting in college....