The start of the 2021 lacrosse season
Stepping back onto the lacrosse field one year later from the beginning of the pandemic has NDB's varsity lacrosse team filled with high hopes for the 2021 season. This year is different from last in which NDB has only one lacrosse team in the program, leaving many newer players to step up and compete at the varsity level.
The varsity season is running from the middle of March through the end of May, with hopes of making the playoffs at the end of May. With a limited game schedule due to the shift in season, NDB will play nine regular season games.
The team elected four senior players as captains to lead the team this season. Andrea Aquino, Dominique Gradidge, Charlotte King, and Paige Ivancich who have all played lacrosse throughout their four years at NDB. With their years of experience, they are hopeful for a successful season.
"As a new captain, I am so excited for our new season, especially since ours was cut short last year," said senior Andrea Aquino. "The lacrosse program has come so far in my time on the team, and we are definitely on the rise for one of the teams to beat."
In the past five years since the founding of the NDB lacrosse team, interest in the team has grown significantly, and enabled our players to be competitive within the league of the local public and private school teams.
This year, NDB varsity lacrosse coach Will Evans has been working with his athletes to improve stick skills, endurance, and strategy to send his team out on their strongest foot to compete.
"I am looking forward to seeing where this team will go. We have a great mix of players that support each other and are led by experienced upperclassmen," said coach Will Evans. "The team has the passion, grit, and resilience to have a very successful season. Our goal is to be better players and a better team at the end of the season than the beginning. I have very high expectations for this team."
Upper and lower class women alike are excited to see how the team fairs this season, but seniors especially share excitement to be back on the field after such uncertainty leading up to the season.
"As a senior I am so happy that I get to have a senior season of lacrosse. I'm looking forward to improving as a team and just having fun," said senior Dominique Gradidge. "I'm so excited to see how the season goes and get some wins."
The NDB community wishes the varsity lacrosse team good luck in their regular season, and hopes for an appearance in the postseason playoffs.
About the Writer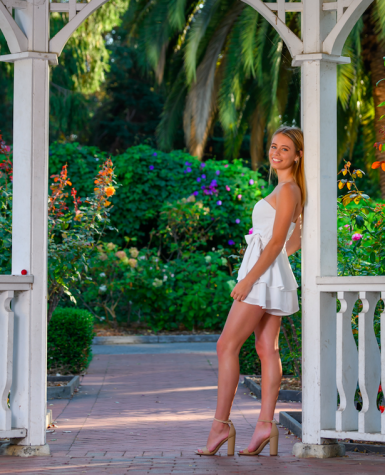 Charlotte King, Staff Writer
As a senior, Charlotte King is a new staff member to join The Catalyst. She hopes to be able to write stories about NDB for the community to enjoy throughout...