Earth Day: The pandemic's impact on the environment
Earth Day has become an increasingly important holiday over the last 10 years with the growing awareness of the global climate crisis. With carbon emissions hitting an all-time high in May of 2019, global warming did not show any signs of slowing. However, that changed in 2020.
Transportation is the leading cause of global warming, and with the world shut down under quarantine, it makes sense that traveling rates have declined. With this decline, the travel sector's emission rate has gone down nearly 15%.
The New York Times has stated that the drop in the rate of CO2 emissions is the largest since World War II.
Although this is good news, there is no reason to believe that this reprieve is anything other than temporary. The dip in emissions can be credited to the lack of activity during the pandemic, not any systemic changes to combat the problem.
All over the world, skies are clearer than they have been in decades. It is a beautiful thing, to see the environment healthy, but it is also scary. The relief from the skyrocketing emissions rate has come with the relief from constant human activities. This crisis was created by humans, and that fact has become undeniable.
It is essential to understand that this reprieve is temporary unless something is done. As the world returns to normal, so will the carbon emissions rate. Our vigilance and will to change our habits is instrumental to making this change a lasting one.
With the 2021 Earth Day, do not forget how our planet suffers from usual human activities. On a day dedicated to our planet, remember that problems such as these do not fix themselves.
Leave a Comment
About the Writer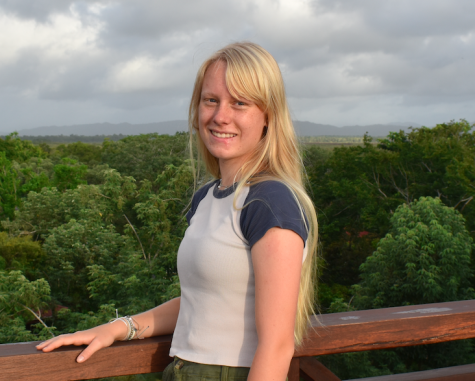 Clair Sapilewski, Managing Editor


Clair Sapilewski is currently the Managing Editor for the NDB Catalyst and this is her second year writing articles. She is looking forward to...