Would you get vaccinated?
With a variety of different single and multiple-dose vaccines now available to US citizens across the country, more and more people are able to get vaccinated.
At this point, one in eight Americans have received at least one dose, and many have taken the full dosage of the vaccine. I talked to students within the Tri-School community to hear how they feel about getting the vaccine and how it would impact their lives.
As more information about the vaccine has rolled out with more testing, a vast majority of people have become more comfortable with getting their shot. However, there are people who are still unsure of it given how new the vaccine is.
"I will definitely get vaccinated. Despite people's concerns about the side effects, I trust the medical field in the safety of this vaccine. I also believe that it is part of my civic duty in order to help the country move forward and out of this pandemic," said Mercy Burlingame senior Julia Reilly.
Reopening the Tri-School community is likely going to encourage those eligible to get vaccinated in order to create a safer environment. Hopefully, as people continue to get vaccinated and feel more comfortable, the community will be able to interact safely among schools.
NDB has students aged from fourteen to eighteen, which means that not all students are eligible to get vaccinated. The Moderna and Johnson & Johnson vaccines have a minimum age of eighteen, whereas the Pfizer vaccine is sixteen and up. This draws the line at sophomore year, with upperclassmen eligible but most underclassmen not.
"If I had the chance, I would get vaccinated. I am around a lot of people at school, work, and sports, but I cannot get the vaccine yet because I am not sixteen. Even though I am not considered high risk for getting seriously ill from the virus, I would want to get the shot to make me feel safer around my grandparents and family, " said NDB sophomore Anna Keim.
The NDB community has had many students and teachers start to get vaccinated through eligibility from work, health, and other personal reasons.
"I know all of the best doctors and scientists throughout the world have been working on getting this vaccine produced and making it safe and accessible for everyone," said NDB sophomore Ciara Kingham. "I have actually had my first shot and plan on getting my second shot right before spring break. I feel protected, and safer, both for my community and myself. "
Overall, it seems as though the consensus within the community is to get vaccinated as soon as possible, as it will make students and teachers alike feel safer and inch closer to a sense of normalcy.
About the Writer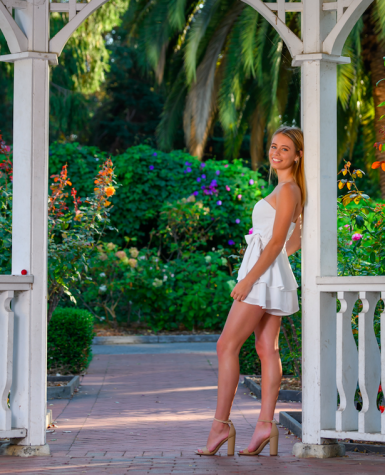 Charlotte King, Staff Writer
As a senior, Charlotte King is a new staff member to join The Catalyst. She hopes to be able to write stories about NDB for the community to enjoy throughout...