Movie review: Boogie
"Boogie" was released as of March 5, 2021 and is already receiving much attention. The coming-of-age drama, directed by Eddie Huang, draws in the younger generation with cast members like Pop smoke, Dave East, Charlamagne tha God, Taylour Paige, and more.
Huang, who also plays Boogie's uncle, created this movie as an accurate and raw demonstration of the tensions in the second-generation Asian American experience. There is a consistant mention of ancestry and the idea that protagonist Boogie's mission goes beyond himself, as he says it is about representation for his people and giving them a sense of pride after a history of discrimination.
Born and raised in Queens, New York, Alfred "Boogie" Chin faces the burden of never meeting his parents expectations. He is pulled back and forth between getting a full ride scholarship to a Division 1 school for basketball in order to play for the NBA and his own emotional well-being. When an opportunity arises that could help get Boogie's father out of jail, but may risk his own future, he decides what is the more important path to follow.
In past interviews Huang described the dynamic between the domineering mother (Pamelyn Chee) and hustler father (Perry Yung) as similar to his own upbringing.
The film itself can be a bit slow at times and not all of the parts go together smoothly, but it is not a film that fits into the typical box of an inspirational immigrant story either. Thus the message of juggling young love, a strong disciplinarian mother, and the passion for basketball overrides the minor cinematic inconsistencies.
A sense of realistic misogyny and racial dynamic remains prevalent, as the only way to be the best player in New York City is to beat his African American rival Monk, played by the late rapper Pop Smoke. And to make matters worse, Booggie's girlfriend is of course found to have a history with Monk.
While writing this film, Huang knew he wanted an Asian American lead "who [also] interacted with Black culture, Latino culture, and hip-hop culture", he said in an interview with the New York Post. However, upon casting there was no candidate that he felt truly aligned with his expectations. In 2018 during the last months of finishing the script, Huang was playing with his recreational basketball league when he came across newcomer Taylor Takahashi, a personal trainer and yakitori chef at the time who Huang said was one of the best Asian-American basketball players he had ever seen. Even with no prior acting or film experience the two clicked so well that Huang eventually casted Takahashi for the star role of Boogie after initially hiring him as his assistant. Huang described Takahashi as the spitting image of everything he wanted the character to be.
When it came to casting the star's rival, Monk, Huang faced a similar dilemma. At the last second he made ties with Pop Smoke and offered him the role after learning about his history of playing basketball.
All in all, the film is refreshing and in several aspects painfully relatable. Huang's angle with "Boogie" is to show the side of Asian-American culture and lifestyle that is not all pretty and punchlines generally depicted in minority centered screenplays. TThis contrasts his most famous work on "Fresh off the Boat." The difference is that this work is not made to please or appeal to white audiences. Making mistakes and redeeming one's self as well as finding one's own path are the most important takeaways from "Boogie's" narrative.
About the Writer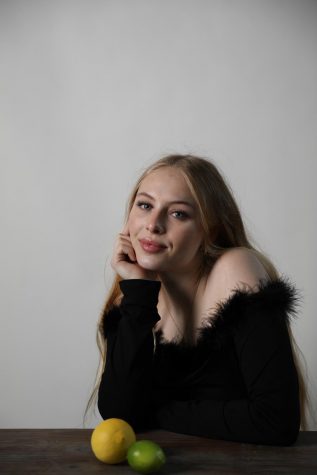 Victoria Bartels, Arts & Life Editor
Victoria Bartels is a senior at Notre Dame Belmont and has been a staff writer since 2018. Victoria is an avid reader and writer outside of her 3 school...