NDB learning pods: Yes or No?
NDB's on-campus learning pods started a few weeks ago. The learning pods are where groups of students gather at NDB for two weeks to do on-campus online learning.
When students first signed up to be in an on-campus learning pod, they were asked to attend a meeting in order to learn the guidelines of the pods. After the meeting, they chose their week's lunches.

Loading ...
In the first session, there were four pods. Each pod was set to arrive on campus at a different time. Each time was around five minutes apart. After that, every pod went inside to a separate classroom.
While in the classroom students are seated at desks at least 6 feet away from each other. From there, each student logged into Zoom and did their classes independently.
During students' second-period class, they were given their lunches. After they finished that class their entire pod moved outside. All the students sat at different lunch tables. Each of the different pods was assigned somewhere different to eat.
Lunch is the only time that students are allowed to take off their masks in order to eat their lunch. After the lunch was finished everyone went back inside to complete their final two classes.
I started off the learning pod without knowing anyone so I was not super into the idea of having "class" at school instead of my house.
When I got to school on Monday, I was really nervous because it was my first time on campus with my classmates. We stood outside while waiting for the entire group to come. When the group was there we headed inside.
I was really cold during the day, when I went outside for lunch I sat at the lunch table. It was kind of hard for me to talk to people because everyone was so far away.
The next day I went to school it was a lot more enjoyable. I was able to dress much warmer. During lunch, I was able to talk to someone which was one of the main reasons I chose to participate in the learning pods.
The first day I had dance I was a little confused about how I was going to participate in the class because I was in a classroom, but I ended up moving into the dining room.
Overall, I would say that my first few weeks of on-campus learning were worth it. I would recommend participating in the new on-campus learning pods if you are interested in meeting your classmates.
Leave a Comment
About the Contributor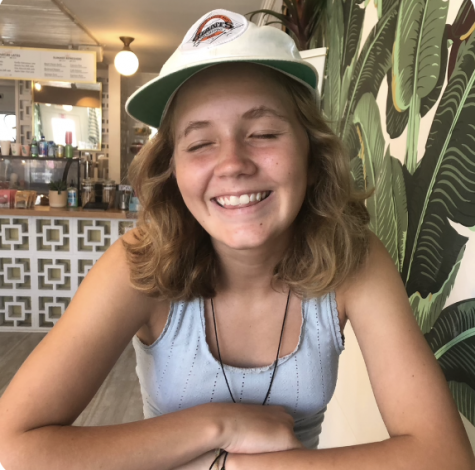 Emma Callicott, Sports Co-Editor
Emma Callicott is a Sophomore at NDB. This is her second year taking journalism and she is very excited to grow as a journalist. She can't wait to write...