How do you feel about getting a vaccine?
"
I think it is a great next step to getting the nation back on track to a semi-normal life"
— Ailish Reed
As the vaccine begins to be distributed, more and more people are getting it. Some people have mixed opinions on whether they trust the vaccine or which vaccine they prefer. Health care workers and elderly people had first access to the vaccine but the rollout can be quite slow. Students have begun preparing themselves for when it is their turn to receive the vaccine.
"I am very excited to hear the good news of the vaccine! I am definitely going to receive it as soon as I can," says NDB senior Mary Hunsaker. "I have asthma so it makes me slightly higher risk for covid, so I will be very relieved once I do get it. I do trust the vaccines because I know the people who work on them are highly qualified and I trust the science behind them."
"I trust the vaccine and I plan to get it as soon as I am able to, although I don't know how far away that may be given that I am not at high risk," says NDB junior Chloe Einsiedl. "I trust the vaccine because I know that it is a super high stakes vaccine [and virus], so I am confident that it was undergone a ton of tests from some of the best doctors in the world."
"My overall thoughts on the vaccine are that I think it is a great next step to getting the nation back on track to a semi-normal life", commented NDB senior Ailish Reed. "If the vaccine becomes available to people my age I'd be ready to receive it, but I'm not in a rush because there are people at a higher risk of contracting COVID that deserve to get it first.
"The one thing I would have changed about the distribution order would be to include law enforcement in the first wave of people who were able to receive the vaccine early," continues Reed. "Since law enforcement interacts with such a large number of people every day and can't always stay six feet apart they're at a much higher risk and should have been included with the front line workers who were able to receive the vaccine."
Overall many students are very happy about the vaccine and looking forward to getting it because it means that life is on its way back to normal.

Loading ...
Leave a Comment
About the Contributor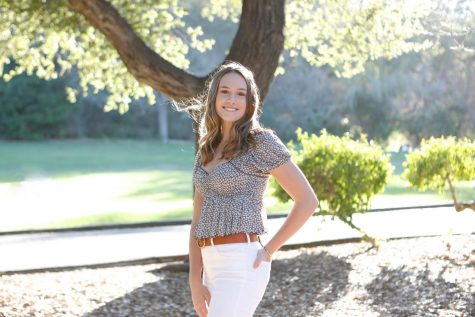 Kaelin Hughes, Staff Writer
Kaelin Hughes is a Senior at Notre Dame and this is her first year writing for the Catalyst. She has been on the Notre Dame cheer team for three years...