NDB hosts winter formal
Every year, students of every class look forward to winter formal as a night full of dancing, food, dresses, and good times with friends. Even in a bizarre year full of downs and more downs, the formal will happen this February 27. Although the pandemic has halted many important events, the National Honor Society (NHS) and California Scholarship Federation (CSF) boards have made it their priority to give students their dance. 
With an official formal reveal complete with singing and dancing, the boards introduced the theme for this year's dance: Broadway. This is a fitting theme, as the show really must go on even if NDB's beloved formal is over Zoom. 
The dance tickets cost $5 each and the gift boxes cost $35. The money raised will be donated to the United Way Bay Area COVID-19 Community Relief Fund. This charity is working to help those who have been negatively affected by the virus within the Bay Area. 
Students who choose to attend this event can pay extra to receive a gift box filled with sweets and memorabilia of all kinds. Twenty of these boxes will also include a fairy-light addition. With these boxes, students obtain something tangible in a virtual world, a touch that will make the evening even more special. 
Jonathan Tomczak, moderator of the NHS board, sat down with The Catalyst and explained the plans for the big night. 
"We want it to be your winter formal, whatever that looks like," Tomczak explained. "If it's listening to music, you have that. If it's playing a specific game, you have that. If it's getting a service hour out of the way, you have that. We wanted to provide options so that everybody enjoys Winter Formal their way, so they have fun with it."
NDB formals always require a great deal of planning. This particular dance has been in the making for over six months. Students from both the NHS and CSF boards have been working tirelessly and were instrumental in the planning of the dance.
"I believe very strongly that winter formal should happen," Tomczak stated. "But what really makes it go through is that the students on the CSF and NHS boards believed in it."
Formal is one of the only all school events outside of school hours and is always an important event for seniors. The students and teachers working on winter formal recognized this, and one hour of the dance will be dedicated to the graduating Knights. 
The CSF and NHS boards have also decided to let a select few eighth grade students into the dance. Tomczak admitted that they would not usually be allowed to attend a formal high school dance, but because it is online, it will be hard to notice they are present. The goal behind this was to give a few eighth graders thinking about attending NDB a taste of the perseverance and dedication this school has shown amidst a global pandemic.  
To those who are hesitant to buy tickets for an online dance, Tomczak gave this message. 
"I think most people who go will enjoy it more than they think they will," Tomczak told The Catalyst. "So I really think it's a no-lose situation for someone to go, participate and see what it's about, and then they can judge it at that point."
Leave a Comment
About the Writer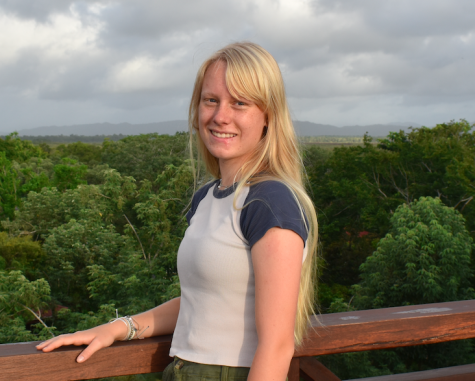 Clair Sapilewski, Managing Editor


Clair Sapilewski is currently the Managing Editor for the NDB Catalyst and this is her second year writing articles. She is looking forward to...