Students opt out of new hybrid model
As NDB prepares diligently for the return of students to campus, students have to make the difficult decision regarding if they will participate in Hybrid-Model learning or instead remain online.
This choice has been made for different reasons for each student. Some have health concerns or are living with someone that is immune-compromised. Other students have opted out because doing school work from their homes is simply more comfortable. For many, missing NDB campus learning has outweighed the risks.
The Catalyst sat down with a few students to discuss their reasons for deciding not to return to campus. We asked each student if they planned to take part in the hybrid model.
"At this point probably not, just because of where our caseload currently is," senior Chloe Powell answered, "I also know that not everyone social distances that much so I would be anxious to go back."
Sophomore Desea Bond echoed the same sentiment. "No I would not go back," Bond told the Catalyst, "I just am really worried about COVID 19 and I know that the school is doing the most that they can do to try and keep us safe, but I don't personally feel like the risk is worth it."
With numbers in San Mateo county in the infamous Purple Tier, the concerns stated by these students are real. The school is said to open only when the county is on the Red Tier or below for two consecutive weeks. But even then, do the county's numbers really reflect the level of social distancing from NDB students? The February 1st date is drawing near and COVID 19 cases are not going down.
Other students miss school and believe that when the school decides to open, NDB's precaution will ensure their safety.
"I can't focus much when I am at home," NDB Junior, Lexi Coral stated. "So I really need to be in a school experience again."
The opening date for NDB's hybrid model has been pushed back repeatedly and it is impossible for anyone to predict when we might finally be able to return to our beloved campus.
Leave a Comment
About the Contributor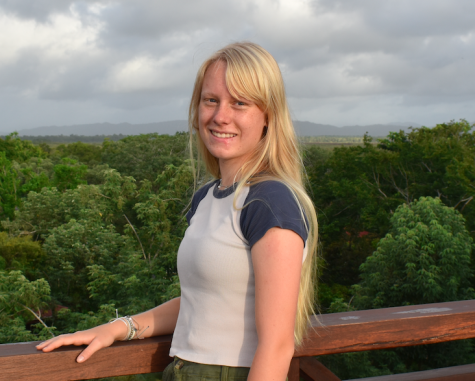 Clair Sapilewski, Managing Editor


Clair Sapilewski is currently the Managing Editor for the NDB Catalyst and this is her second year writing articles. She is looking forward to...