The freshman class' thoughts on school being pushed back
The Class of '24 still has yet to have their first day of high school on campus. NDB continues to push the start of in-person school dates back, and the freshman students each have their own opinions on the school's decision.
"
I wanted to meet the other girls I go to school with."
— Mallory Moore
Maggie Mahlman, a freshman at NDB, said that she wasn't planning on going to in-person school at all anyway. In fact, she is currently in New York doing online school.
"I would rather be in New York because the COVID-19 cases are lower," said Mahlman. "I feel safer in my apartment."
Despite her not being at home, Mahlman did state that she understands the school's decision.
"I am kind of glad that school is pushed back because the COVID-19 cases are rising and I think it is smart to push it back," she said.
Another freshman, Mallory Moore, was excited to go back to in-person school.
"I was planning on going to school because I felt that it was safe to go back based on the protocols that the school had," said Moore. "I wanted to meet the other girls I go to school with."
Both Mahlman and Moore expressed the disappointment they feel as they lose hope of going back to school any time soon. Along with many of their peers, they worry about not ever experiencing their freshman year of high school.

Loading ...
Leave a Comment
About the Contributor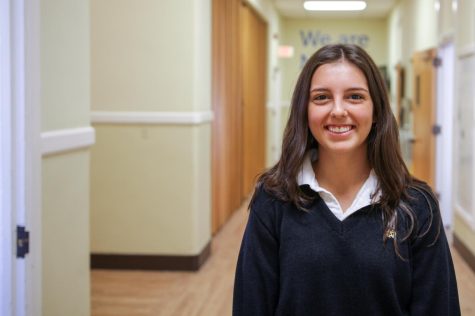 Mia Muzzi, Managing Editor
Mia Muzzi is a junior at NDB and is the Managing Editor for The Catalyst. She spent her freshman year as a Staff Writer, then during her sophomore year...