College Board adjusts to COVID-19 barriers

A majority of NDB's students have or have planned on taking some sort of College Board exam while in high school, but the COVID-19 pandemic has caused some challenges in the administration and scheduling of exams like the SAT, PSAT, and AP exams. This has led to stress among students, teachers, and counselors as curriculum to prepare for these tests and the scores to submit on college applications is up in the air.
Typically, the PSAT is held in early to mid October and is offered to NDB's sophomores and juniors. This school year, as October passed, questions arose around if the exam would be held and offered so junior students could qualify for National merit scholarships. On Tuesday, January 26th, NDB juniors are invited to return to campus to take this exam. They were required to take a COVID-19 test at NDB prior to coming on campus for the test.
"I am excited to be on campus again, since it's almost been a year," said junior Emma Boyd on her feelings surrounding being able to come on campus for the PSAT Tuesday. "The COVID-19 protocols are not too bad, and it's nice knowing that the school is taking the right precautions. I'm excited to be in a classroom again and to see my classmates and teachers. All in all, I'm not totally excited to take the test but I'm beyond excited to be back on campus and I think the school did a good job of doing COVID-19 protocols."
Another College Board test taken by many NDB students are AP exams. High scores on these tests can be received as college credit at many universities, working as a strong incentive for success. In May 2020, AP exams were shortened to around 45 minutes and held online. For some exams the expected curriculum was also shortened to accommodate for missed in-person classes caused by the transition to online school worldwide. While for most students the process went smoothly, many students did encounter technical difficulties depending on the exam. For 2021, the College Board has decided to hold full two to three hour exams, requiring teachers to instruct the full curriculum virtually.
"As the AP exams soon approach us I am nervous, but at the same time I feel prepared," said AP Psychology senior Dominique Gradidge on her views of this year's AP courses and exams. "I feel that Ms. Lorenz has prepared us since the beginning of the school year for this exam. Although it has not been the same experience due to COVID-19 we have adjusted and found ways to still learn the content which will be on the AP exam. Overall, I am definitely nervous because it is unsure whether the AP exam will be in person or a take home."
Students were also having problems with finding SAT dates starting last March, creating difficulties for seniors who wished to have scores to submit to colleges. Many Knights did not take the exam, were forced to use scores from early in their junior year, or travel far distances for where restrictions allowed the exam to be proctored. Due to this, a majority of schools were test optional for the 2021 application period.
"I officially started preparing for the SAT at the beginning of my junior year, which is why I was extremely disappointed when I first found out that I would not be able to take it," said senior Andrea Aquino on her frustrations with taking the SAT. "Although it was shocking, it took time for me to understand that it was not the worst thing to occur during my senior year. There are so many things that have changed because of COVID-19 but I believe that cancelling many SAT this year is the best solution for the situation given."
Currently, the SAT is scheduled to be held on March 13, May 8, and June 5, with no SAT subject tests being proctored. The College Board has also eliminated the essay portion of the SAT. Good luck to all NDB students planning to take these exams!
About the Writer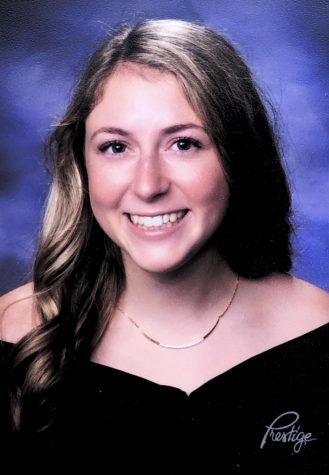 Paige Clarke, News Editor
Paige Clarke is a Senior at Notre Dame Belmont and is in her second year as a Catalyst writer. As a Junior, Paige was the Sports Editor. Paige is a student-athlete...