"Drivers License" by Olivia Rodrigo goes viral
On January 8, 2021, Disney's Olivia Rodrigo released her single, "driver's license," with the song becoming an instant viral hit across many social media platforms, especially TikTok.
Now with over 195,500,000 streams on Spotify, "driver's license" has skyrocketed to Number 1 on the Billboard Hot 100 Chart. In the short span of two weeks this song not only went platinum, but also made over 1 million units sales in the United States alone. The seventeen-year-old pours her heart out over the heartbreak she faced from an ex-boyfriend moving on, with lines like "you're probably with that blonde girl… she's everything I'm insecure about," and "I just can't imagine how you could be so okay now that I'm gone." The relatable and heartfelt lyrics are why so many teenagers can relate to the song.
"[drivers license] literally makes me cry but I am a cancer, so I cry at everything, but other than that I feel like I can somehow relate to it and I think a lot of other people can too," said sophomore Hailey Hobson on the emotional relatability of the song.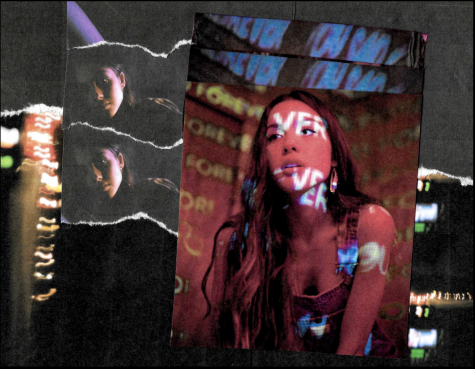 Many fans have formed suspicions on who the song is about, mostly pointing to her co-star Joshua Bassett from Disney's High School Musical: The Musical: The Series. The two were rumored to be offscreen lovers, but the age gap between the 20-year-old and 17-year-old led to a rumored break until Rodrigo turned eighteen. Basset supposedly taught Rodrigo how to drive, making lyrics like "I got my driver's license last week, just like we always talked about," seem more evident he is the boy in the song. Basset was spotted out with another Disney star, Sabrina Carpenter, who many believe to be the "blonde girl" in Rodrigo's song. In the days following Rodrigo's song release, both Basset and Carpenter released their own songs, "Lie, Lie, Lie," and "Skin." These songs are supposed clapbacks at Rodrigo and have led many to have suspicions over the love triangle being more of a publicity stunt than true emotions. However, the power within Rodrigo's voice and delivery proves to still captivate many listeners.
"It is one of my favorite songs right now," explained St. Francis senior Emily Clarke when asked about her feelings towards the new hit single. "It's really beautiful and heartbreaking at the same time. I feel like it's something that a lot of teenagers can relate to," she continued.
Regardless of the marketing intentions of the song, the song truly was a success, with the lyrics playing on repeat all over Tik Tok, and more, mostly because so many teenagers have been through the same tribulations around falling in love for the first time and coping with heartbreak.
About the Writer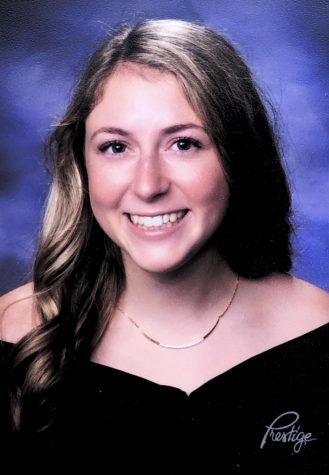 Paige Clarke, News Editor
Paige Clarke is a Senior at Notre Dame Belmont and is in her second year as a Catalyst writer. As a Junior, Paige was the Sports Editor. Paige is a student-athlete...