Lorenz performs with dance troupe in Scotland theater
Hang on for a minute...we're trying to find some more stories you might like.
Over the summer, Dance teacher Colleen Lorenz went to Edinburgh, Scotland with her dance troupe NewGround Dance Co. in San Mateo. She, along with six other fellow dancers took part in a 50 minute spoken word contemporary dance based off of the effects of social media.
The story starts when social media was created, and how that paved the way for struggles with greed and its effects. All of the negative effects are taken out on Mother Earth, who eventually forgives the main character when she surrenders social media. The story asks its audience, "If you were Earth, what would you say to us humans?" This powerful message reminds us that our world needs to be taken care of, and if we do not protect our environment, that could lead to a big problem. Perhaps spending less time on social media will give us more time to take better care of our planet.
In addition to her performance, Lorenz's return to Scotland provided her with another excellent opportunity to satisfy her wanderlust. Her favorite aspects of this particular journey to Scotland were performing for an international audience and the positivity that came with it.
About the Writer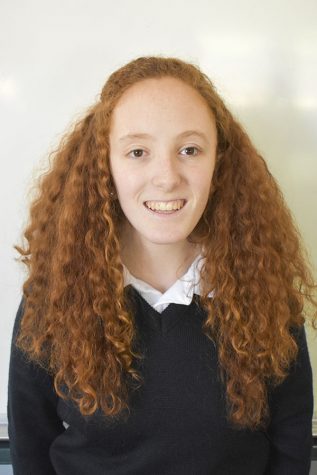 Kaitlin McCarthy, Assistant Arts and Life Editor
Kaitlin is so excited to return to The Catalyst for her sophomore year! She hopes to pursue journalism and writing in college and beyond. In her free time,...