Friendsgiving or Endsgiving?
This year, it is important to consider whether it is okay to participate in Friendsgiving. Because this time of the year is dedicated to the idea of togetherness, being home with only immediate family can be difficult. The importance of Friendsgiving has become even more apparent this year because of this. Friendsgiving focuses specifically on being with friends and appreciating one's friendships. I think it's a great way to spend time with friends and family and it can still be celebrated this year with COVID-19, as long as it is done safely.
Friendsgiving celebrations are fun and meaningful to do at any age, because friends are important in every stage of life. You may not always have the same friends, but the friends you do have are special. Taking some time to host a Thanksgiving-like gathering for friends is a good way to show appreciation for those people in your life. It is a good time to focus on the relationships you cherish.
"
I really enjoy fall because it's getting into the holiday season, and I get to share that with my friends."
— Mia Adao
I interpret Friendsgiving as a time to bring together those that you care for and consider family. Thanksgiving is a holiday reserved for family and relatives, so Friendsgiving is nice because it focuses on other important people, your friends.
The essence of the word "Friendsgiving" is 'giving thanks for friends'. There does not need to be food or a special place to gather, Friendsgiving can mean coming together in any way and having fun while designating a moment to appreciate each other. Because of that, it is best to be smart but also creative if considering having a Friendsgiving this month during the pandemic. Some safe ways to have Friendsgiving would be to do a social distancing picnic or Zoom hang-out. People can even capture the Friendsgiving spirit by writing letters to friends to give them appreciation and a sweet message.
I interviewed three other students who share similar feelings.
NDB senior Mia Adao shared her thoughts on Friendsgiving.
"I really enjoy fall because it's getting into the holiday season, and I get to share that with my friends," said NDB senior Mia Adao.  "Thanksgiving is kind of a family holiday and having Friendsgiving is just an addition to that".
When asked for her thoughts on Friendsgiving this year during the pandemic, she answered, "If they're following all the guidelines, and if they are normal people that we see all the time, I think that it would be good and we can still have that."
COVID-19 has made many things in life, especially social events, complicated. This friends-focused holiday is no different.

Loading ...
NDB Senior Jessica Tablante was also interviewed. She positively recalled a memory of a previous Friendsgiving.
"I did a Friendsgiving two years ago, and it was pretty good," Tablante said, "We just all brought our own food and then kind of did like a family-style dinner".
She also relayed her thoughts on the general concept of Friendsgiving by saying, "I think it's a good concept because I feel like when people think of thanksgiving it's always about family, and your extended family. But then there's not really a holiday to celebrate our friends so it's a nice twist".
"I think Friendsgiving looks a little different this year because obviously, you can't really bring like five different houses together," Tablante shared, "Maybe you could do a socially distanced picnic. I don't advise a sit-down dinner like years past".
Lastly, Kristen Carpio, another NDB senior, gave her opinions. She talked about what it was like to do Friendsgiving in addition to her general thoughts on these yearly festive occasions.
"I did one last year with a few friends," Carpio reported, "We just got together at one of my friend's houses and everybody brought food and we kind of just hung out afterward".
"I think it's really fun and it's just a nice way for people to get together, especially during the holiday season. It definitely mimics the adults when they do get-togethers, and it's nice for high schoolers to get together as well," said Carpio.
All three interviewees said yes to wanting to continue to do Friendsgivings in the future which shows that this celebration is not nearing its end, but can still be enjoyed.
Mia, Jessica, and Kristen spoke positively about the friends-centered holiday. Friendsgiving is appreciated because it brings people together. It might look different this year, but I hope that people can find a way to still show appreciation for their friends despite the challenges of the pandemic.
For those planning on celebrating Thanksgiving or Friendsgiving, remember to stay safe and give thanks.
About the Contributors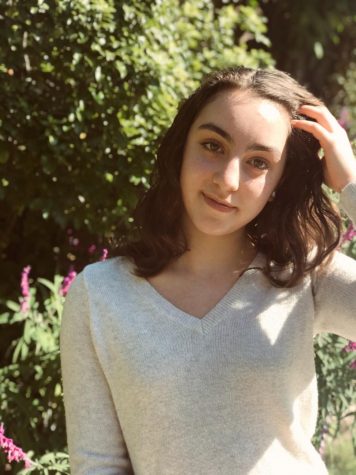 Anna Sanguinetti, Staff Writer
Anna Sanguinetti is a Senior at Notre Dame High School during the 2020-2021 school year. This is her first year as a staff writer for the school newspaper,...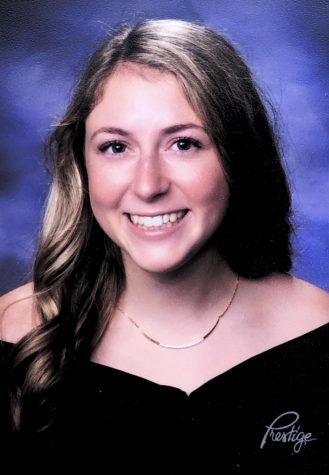 Paige Clarke, News Editor
Paige Clarke is a Senior at Notre Dame Belmont and is in her second year as a Catalyst writer. As a Junior, Paige was the Sports Editor. Paige is a student-athlete...