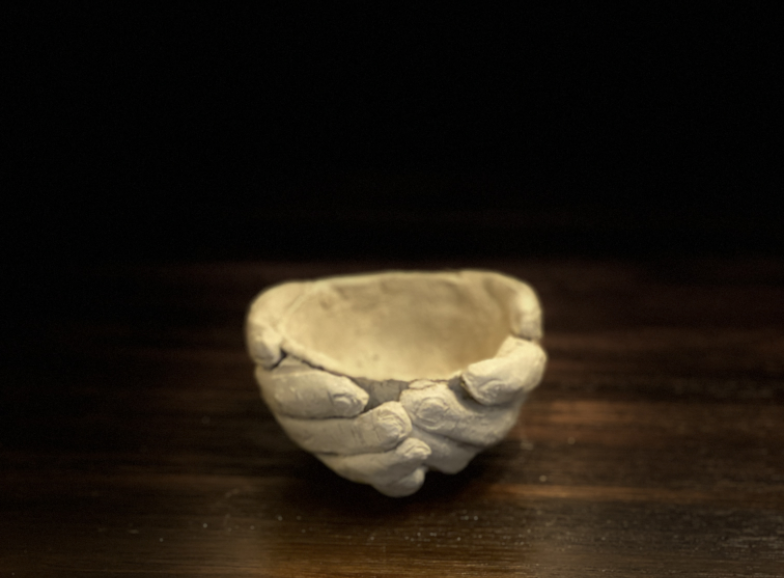 Nick Santos
By Isabella Sucre
2020 has been a year full of new things: new rules, new ideas, and new classmates for freshmen at NDB.
On October 28, freshmen went on campus to glaze clay bowls that they made as part of their Becoming Notre Dame classes, the new freshman Spiritual Life course. This class welcomes freshmen into the school community and teaches them about a variety of topics such as social media, mental health, self-love, and school expectations. Becoming Notre Dame also includes many projects, the biggest so far being the clay bowl project. At the in person event, there were tables, music, candy, and of course, social distancing.
"Like a carnival party without getting up and dancing!" explains Martha Anne Kuntz, the Art and Sculpture teacher at NDB. "I'm just hoping that girls can have a conversation, even if it's distanced."
Each freshman first designed and made her own clay bowl at home under instruction from Kuntz through a series of videos and visits to virtual classrooms.
"I have discovered that I am a YouTube queen!" exclaimed Kuntz.
This project might seem a little random, but it has a meaningful history and purpose behind it. Kuntz got the ideas for the bowls from a larger project called The Empty Bowl Project. In this project, people make bowls that get auctioned off at an event. The new owner of a bowl goes to a restaurant, where they fill the bowl with food. All of the money from this event goes to the homeless, shelters, and feeding the hungry.
This project represents more than just the making of a bowl, though the hands-on aspect is a large part of it; the bowls are a metaphor for life.
"I hope what they take away is that they can do something they never thought they could do before," said Kuntz. "I hope that there was some significance, some attachment that they made with creating the bowl with their own hands."
The goal is that each freshman will fill up her bowl with something that is special to her.
At the in person event, freshmen got to glaze their bowls to finish their projects. More importantly, they also got to go on campus to become familiar with their school and to meet their fellow classmates.