What is happening with NDB's annual Spirit Week/Ding Bay Day activities
Typically around October 31st on NDB's campus, the school is at top spirit levels, with students celebrating both Spirit Week and the popular Ding Bat Day in full force. But, this year the community faces challenges with holding these same exciting events which students and staff look forward to each year. Regardless, ASB is still working hard to bring pieces of this spooky spirit onto an online, distanced format with NDBoo Week.
"For NDBoo Week, we're planning on doing a bunch of contests each day of the week. We are also doing a pumpkin carving contest and the TikTok contest. And Friday we'll be hosting a Scary virtual Netflix party," said ASB Activities Director Alaiyah San Juan in response to what ASB has planned in place of what happened on campus. These events will mirror popular activities that occurred during October in the past but will be submitted and judged online instead of in their usual tactile format. "We're trying to create the NDB spirit that we've lost because of COVID-19, and we're trying to get the freshmen more involved and aware of how NDB spirit week goes."
"
We're trying to create the NDB spirit that we've lost because of COVID-19, and we're trying to get the freshmen more involved and aware of how NDB spirit week goes"
— Alaiyah San Juan
NDB's new freshmen have yet to experience Ding Bat Day and Spirit Week, so many of NDBoo Week's activities are focused on getting plenty of freshman involvement to expose them to the NDB spirit held by  returning students.
"Our main goal is to definitely get people to participate, but this year we are focusing on the freshmen just because they aren't getting that experience to kick off the school year. They didn't have their first rally, and now they don't have their Ding Bat Day rally, so we're really just focusing on them and how to get them pumped up because I know that the other classes still want to find ways to compete with each other and another class. So definitely encouraging people to come to those activities and participate in them for those spirit incentives," responded ASB's Anti-Racism Task Force Representative Mia Adao on ASB's goal for NDBoo Week. "My favorite moments personally are the rallies, and just because we can't physically be there with each other, it makes me sad, but I think that our main goal should be to get those freshmen to really feel that sisterhood within us, within the competitive aspect of like the different activities, but also feeling that sisterhood where people are helping each other out and encourage each other and bonding through the screen. I guess because we do have a bunch of these Zooms to get to know each other, but through these activities, and in our first spirit week I hope that they do feel that sisterhood."
Looking forward, both ASB and students alike are hopeful for more spirit events in the future, especially Aquacades, which was canceled in March 2020 due to COVID-19.
"I mean, we didn't have the opportunity to have Aquacades last year, and that is one of my favorite parts about NDB because it makes us so different and it's just this very inclusive and spirited event," said Adao on her hopes for future spirit events.
So Tigers, remember to bring your creativity and spirit to this year's NDBoo Week!

Loading ...
About the Writer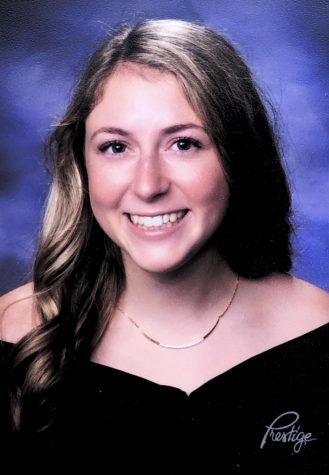 Paige Clarke, News Editor
Paige Clarke is a Senior at Notre Dame Belmont and is in her second year as a Catalyst writer. As a Junior, Paige was the Sports Editor. Paige is a student-athlete...