NDB Cheer during the pandemic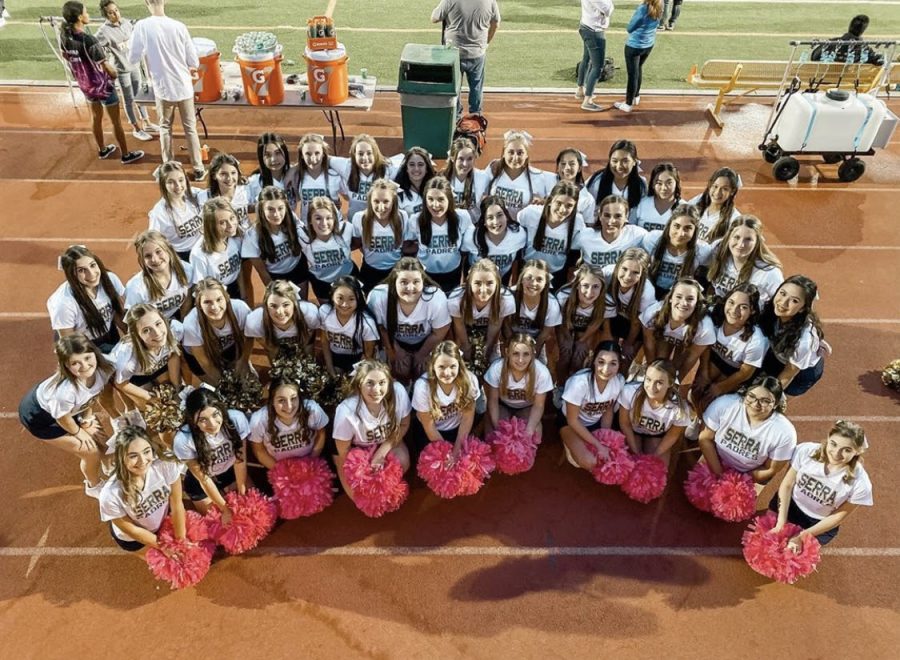 "
Going from virtual practices over the summer to in-person practices, while still not ideal, is much better."
— Katie Spencer '22
The Notre Dame Spirit Squad practiced throughout the summer digitally over Zoom and through video workouts, but updates from student athletes share that both Cheer and Pom teams are back on campus practicing. With strict regulations regarding spacing and promoting social distancing, gameday cheerleaders meet once a week on the front lawn to prepare for football season. Student-athletes are required to get their temperatures and symptoms checked before attending practice, where they cheer at cones six feet apart.
After speaking to a few of the athletes, it is clear that the change from virtual practice to being in person is much appreciated.
Katie Spencer '22, shared that she much prefers to practice in person, even if it means being spread apart.
"Going from virtual practices over the summer to in-person practices, while still not ideal, is much better. I like being able to have our practices outside, but I would also like to be stunting and get our competition season going. Overall, I am very grateful to be back with my team and starting our season!"
Cheerleading typically involves stunting, meaning being in close contact with a group of four or five teammates, but in order to promote social distancing, cheerleaders have held back from stunting, and rather remained focused on jumps and technique.
Mckenzie Rees '21, also expressed that she is happy to be out of Zoom practice, and in session in person.
"I really enjoy having cheer practice once a week on campus. I think that it is more beneficial than over Zoom as it helps the team to be more in sync with our cheers and material. Every week I look forward to it and am so excited to see my friends and teammates in person, even if it is from a distance!"
The typical cheerleading experience is different overall this year due to the pandemic, but senior, Tori Judy still is hopeful for game days come January.
"Although it's not the same, I'm thankful that the cheerleading team has been able to hold social distanced practices to at least see our team for this school year and continue working on our cheers, so we are prepared for games when they resume!"
Most of the cheerleaders are staying positive and hopeful when it comes to preparing for both sideline and competition cheer seasons, and are very grateful to be able to practice in person with their coaches once a week.

About the Writer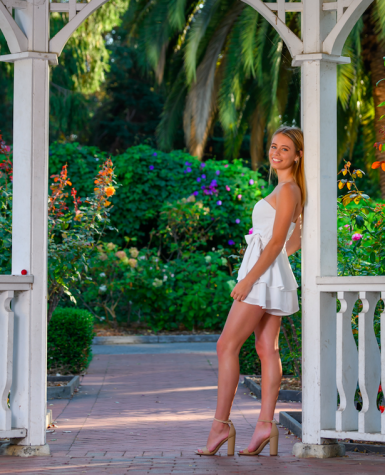 Charlotte King, Staff Writer
As a senior, Charlotte King is a new staff member to join The Catalyst. She hopes to be able to write stories about the Notre Dame for the community to...