Concerts during the era of COVID-19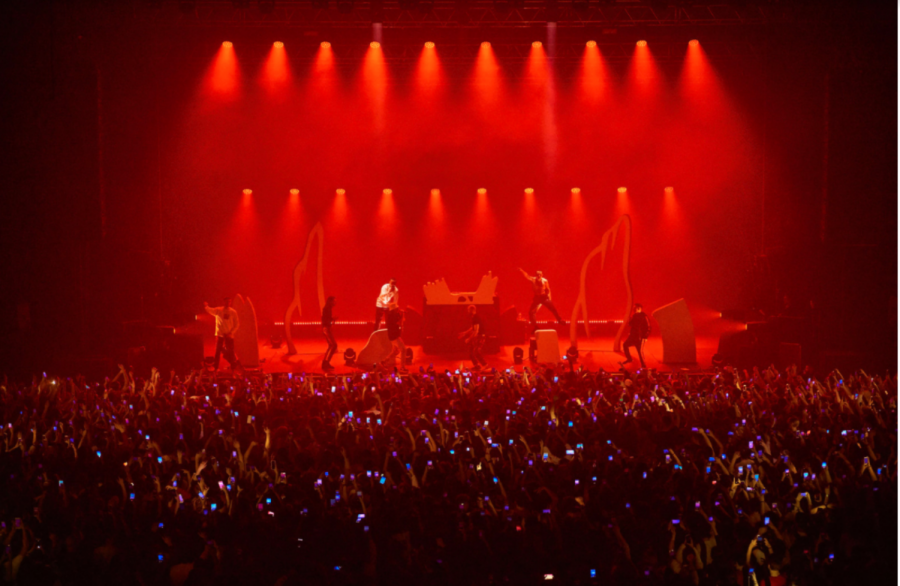 COVID-19 has taken away a lot from teenagers these past couple of months; birthday parties, traveling, visiting with friends, and concerts.
Many high schoolers are wondering what the future of concerts will look like during and after COVID-19. While no one really knows how concerts will work during shelter in place, and shortly afterwards, there are many theories about the subject. The times of being shoulder to shoulder with strangers in a packed arena are now over. While concerts should be up and running again soon, the atmosphere will not be the same.
Sources say that the capacity of venues will be reduced by 80%, restrooms will be limited, fans will be assigned to a designated section six feet away from any other group, and everyone, except for performers, will be required to wear a mask at all times. Prices for tickets will also now be more expensive, due to venue's restrictions on the capacity. Smaller venues will have a much harder time due to these protocols.
"Bars and live music venues, like mine, require people to survive," Jim Linneman, owner of Linneman Riverwest Inn told USA Today. "Unfortunately people are the host, or carriers of this awful virus. So nightclubs must adapt until a vaccine is found."
He is now setting up cameras to video the musicians, for those who do not feel comfortable enough to see the performer live, so that they can now see them from the comfort of their home.
While most musicians are holding out until COVID-19 ends to perform, others just can't wait. Back in April, Keith Urban played a "secret" concert for 200 health care workers. The workers watched from their parked cars, much like a drive-in movie.
A couple days after Keith Urban played, Travis McCready played what Rolling Stones called "America's first pandemic Concert", at a venue in Fort Smith, Arkansas.
On the other hand, the majority of artists are performing in virtual concerts, a format never seen so frequently and well done before. Some artists like John Legend and Chris Martin are turning to social media to broadcast them.
By watching concerts from home, viewers also get a glimpse into the life of an artist. They may get to see what a musicians home 'studio' looks like and occasionally even their family members or pets..
Even amidst closed venues and the hold on traditional concert experiences, many people's favorite performers have made safe accommodations. In this unprecedented time, this can be something for everyone to look forward to while sheltering in place.
So, turn on the TV, grab some snacks, and gather family members to take part in these new kinds of musical experiences. It could be a highlight during shelter in place that will never be forgotten.
Picture of a normal looking concert, taken from Flickr.