New music releases: Artists cope with quarantine
How artists express their experiences with COVID-19 through new songs
Musicians all over the globe have been forced to cope with the pandemic that has taken the world by storm just like the rest of us. Artists have not let this stop their sound though. In fact, new albums have been released that draw inspiration from the virus.
On March 14, Cardi B released a song titled "Coronavirus". Accented with coughing sound effects, the song brings the listener an eerie feeling, akin to the fear that the virus outside the headphones instills.
About a month later, Alec Benjamin posted another song related to the saddening realities of life in quarantine, called "Six Feet Apart". This heartfelt ballad speaks of the physical distance between loved ones with the words, "I miss your smile, it feels like miles, six feet apart".
Country singer Luke Combs showed his fans a song by the same title about nine days later, highlighting the uncertainty that everyone is feeling. "It's a mystery I suppose, just how long this thing goes," sings Combs.
The artists have, however, had to change their method for producing songs. Without access to their usual studios, adapting to the new reality of life for them means learning how to produce much of their own music at home. With breakthroughs in the music-producing world, the technology needed to make hit songs can easily fit in anyone's bedroom.
As the world struggles through one of its toughest trials yet, people turn to a universal comfort, music. Artists know what their work means to listeners and have developed songs that cover what it is like living in a global pandemic.
Leave a Comment
About the Contributor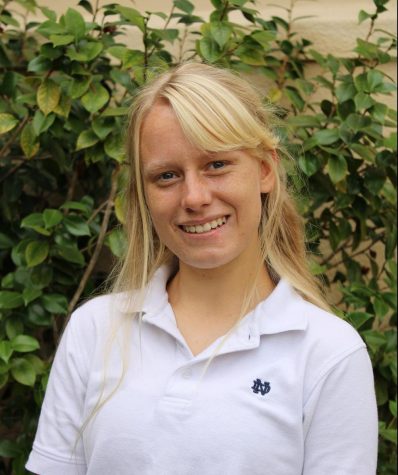 Clair Sapilewski, Managing Editor


Clair Sapilewski is the Managing Editor and is in Journalism II this year. This is her third year writing articles for The NDB Catalyst.

She...