Staying fit: Student athletes keep up with their sport during the postponed season
With new restrictions in place, the athletic experience this year is like no other. The Catalyst talked with various members of the NDB community on how student athletes can keep up with their sport when everything is up in the air.
"I've definitely changed the way I approach training, and due to social distancing, we can no longer be in close contact with each other. So for something like soccer that's definitely changed our focus, and the like personal goals that I've set for improvement," said NDB track and soccer senior Julia Granucci on the changes she has made to her athletic training during this time. "So now I'm really focused on footwork, and kind of getting fit, by myself and there's not as much team like camaraderie. And this also has made me have to be a lot more driven and self-motivated because it's a lot more up to you."
Athletes outside of NDB have also had their fair share of changes this year, including the various equestrians at NDB.
"Although riding is not a contact sport, I've still had my fair share of disappointing cancelations of competitions and group activities," said equestrian and NDB sophomore Coco Meercamp. "At the beginning of the pandemic, I was super bummed that a ton of events had been canceled so I was not seeing my horse as much. It was really annoying to have worked so hard on myself and my horse's fitness over the winter and then have all the competitions we had trained for be postponed or canceled. Which I am sure many athletes can relate to in some way. Over the past few months, I have gotten back to my full training schedule though."
So, what can you do to stay fit? Strength coach Kate Mahoney recommends keeping up with your strength even if it is just simple bodyweight exercises and going outside for cardio a few times a week to keep up with endurance when we return to normal. NDB is providing options for all students to work out with Mahoney on Zoom three days a week for about 45 minutes. After taking these classes, they are a simple yet effective and challenging circuit that changes with each session and have different timings to work with many different schedules. NDB is also inviting students back on campus for in-person workouts and skills building exercises. Students can sign up for these here.
"
My main goal is to get everybody back on campus and keep the strength program going that way"
— Kate Mahoney
"My main goal is to get everybody back on campus and keep the strength program going that way," said Mahoney on her goals for the strength and athletic programs this year. "The Zoom workouts are fine but I would ideally love to get all the teams back on campus as soon as possible and just for our athletic program to run as a whole this year and get through all the seasons that we can."
Stay healthy and safe, Tigers.
About the Writer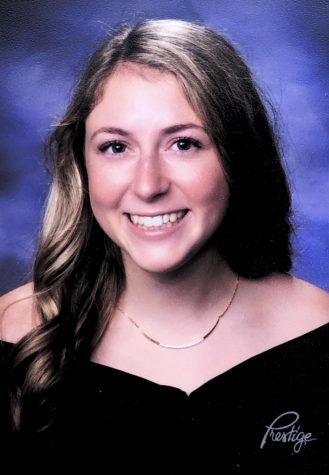 Paige Clarke, News Editor
Paige Clarke is a Senior at Notre Dame Belmont and is in her second year as a Catalyst writer. As a Junior, Paige was the Sports Editor. Paige is a student-athlete...