Freshman class starts high school online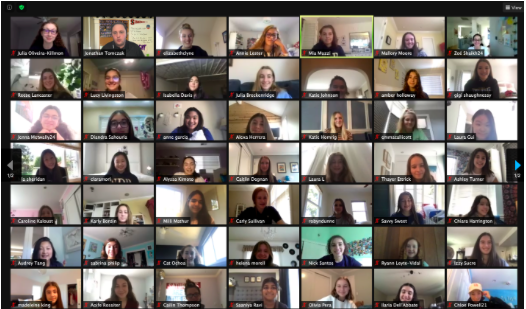 Loading ...

The NDB Class of 2024 has been going through a year like nothing they have ever experienced before. While starting their first year of high school online, they have found their freshman year to be very different from what they were expecting.  Despite the many hardships that come along with online learning, they are finding the good in it all and are trying to make the best out of the experience. 

All of the freshmen are starting a new school without ever having met their teachers or fellow classmates. They are obviously not having the regular experience that most freshmen usually get. There isn't any nervousness about where to sit at lunch and the only ways to meet other girls are through Zoom which can be more awkward than normal. It is incredibly difficult to create a strong connection and bond with the other girls while being on Zoom. 

"I am making friends, but I know it would be a lot easier if it were in person," said NDB freshman Annie Lester. 

Clearly, many activities and traditions are having to be altered in order to keep everyone healthy. However, many find it disappointing that the freshman class will be missing out on so much. 

"

We are missing out on a lot of activities and missing out on the whole experience of being a freshman,"

— Maggie Mahlman

The typical freshman events, such as freshman orientation, looked a lot different this year. In years past, freshmen activities have included the Serra Splash, the Frosh Dance, and Link Crew group meetups, but this year, none of those events could happen. However, freshman orientation was on Zoom and it consisted of a lot of different breakout rooms, fun games and icebreakers. That isn't much different from the past orientations, except with it being on Zoom, it created a whole different dynamic. 

Regardless of the obvious difficulties the freshman are facing in this unprecedented year, the freshmen all look forward to having new experiences and memories with their class. Through the Tiger Wednesdays and various spirit point opportunities, they are starting to get involved with NDB. They have managed to show their school spirit through these activities and have taken the lead in spirit points. It can only go uphill from here and most freshmen continue to look on the bright side and have hope that things will start to get back to normal soon.
Leave a Comment
About the Contributor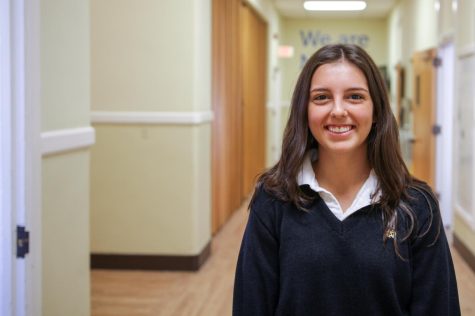 Mia Muzzi, Managing Editor
Mia Muzzi is a junior at NDB and is the Managing Editor for The Catalyst. She spent her freshman year as a Staff Writer, then during her sophomore year...