Seniors gather virtually for a day of reflection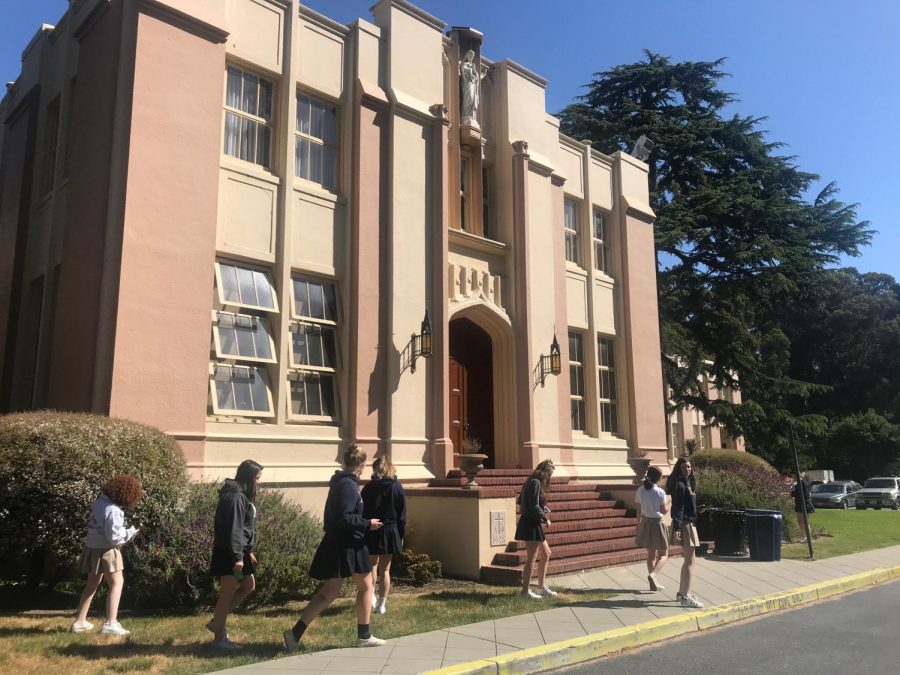 Zoe Spencer, Staff Writer
May 22, 2020
On Wednesday, May 6, the Gators participated in a class Zoom call together from 9 am-12 pm to speak about their high school experience and what NDB has taught them throughout the years. Led by Spiritual Life Department Chair Ynez Manalo, they all got to participate in different talks with students, alumni, and staff.
The Senior Day of Reflection is an important time for the seniors to come together and reminisce about their four years of high school. Usually, the seniors meet at an off-campus location to really bond together as a class, but this year was different due to the COVID-19 virus. 
"One thing that was different is that we used to have each small group perform a skit acting out their memories from a particular school year," Manalo said. "We adapted this to the virtual format by having students share their favorite memories from each school year on the Padlet boards where they could include pictures, drawings, gifs, and phrases. While I really enjoyed watching the skits in the past and thought they were pretty entertaining, it was also nice to see visual memories that each individual student had through what they posted on the boards."
There were different Google drawings and Padlets sent by Manalo where the seniors could add what they remember most about each year of high school, whether in pictures or words. They were also given the chance to go into break out rooms in small groups each led by a member of faculty to break down all that was discussed in these padlet boards and in the talks. This was a chance for the seniors to talk about their personal experience being at NDB and what it has been like spending these last few months social distancing from their class. 
The day ended with a heartfelt video made by senior class president Bianca Lopez of all the memories the Gators have shared throughout the years.
"I think my video made everyone realize all of the good times we've shared together and allowed them to appreciate the little things that we took for granted," Lopez said.
The whole class was able to participate and send her pictures and videos off their Gator glow-up from freshman year and other events all the way up to senior year.
This short, but sweet event is always a great way to have the senior classes come together every year, but is especially special for the class of 2020 since they could not spend their final moments together as a group. This is a completely unique graduating class that will be remembered always for the special impact they have left on NDB.