Seniors to return to campus one more time for in-car graduation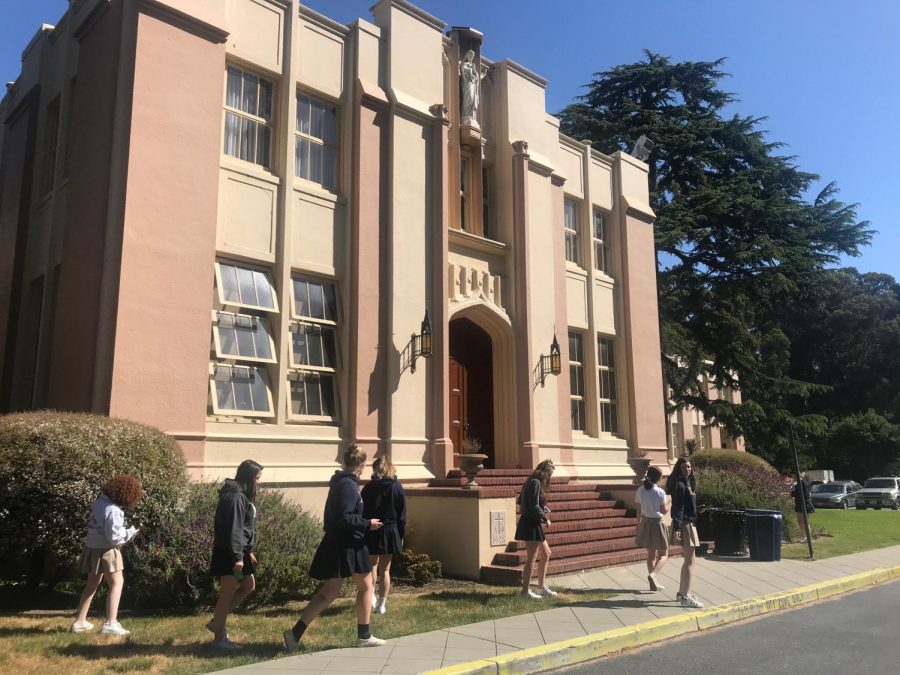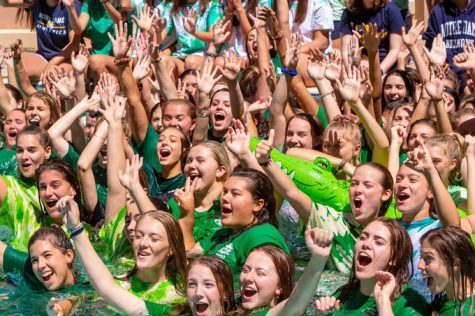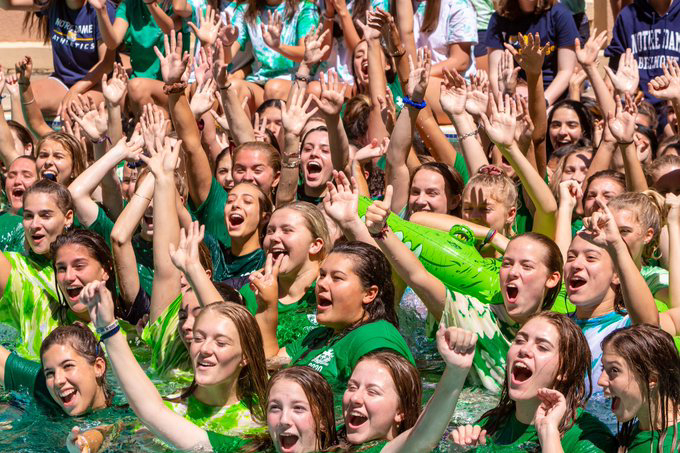 The Gators are experiencing a great deal of sadness over the fact that their last year of high school will not be as memorable for all of the right reasons. The "High School Musical" graduation that they've watched and hoped for growing up isn't going to happen exactly as planned. Instead of meeting at St. Pius Church in Redwood City like many other senior classes before them for the traditional baccalaureate mass and graduation ceremony, they will be meeting at NDB for a drive-by, in-car, parade-style graduation.
Seniors drive up through the school's back gate at a given time and will be asked to line up their vehicles in alphabetical order.  They will drive through the back of campus, passing the pool where the annual Aquacades event is held, around the side, and then up to the front.  Each senior will be allowed to leave her vehicle to receive her diploma – Dressed with mask and gloves, of course – and then quickly take a picture.
Each family is only allowed one car each, unless the family is split between two households. Some of the things that are not allowed, include: handing out leis, exiting vehicles, and interacting with others.
Although this is not the graduation that anyone was expecting, it is far better than solely a virtual graduation.
"Our four years as a class have been some of the most challenging and yet rewarding times and I am so happy we will get the recognition for all the blood sweat and tears we have shed at Notre Dame," Senior Isabelle Collins said. "Although I am sad I won't get the tradition graduation experience this is definitely a moment I will never forget."
NDB has done a great job of making sure the seniors are still honored for their accomplishments. The Class of 2020 will surely not be forgotten.

About the Writer
Bianca Lopez, Staff Writer
Bianca Lopez is a the Senior Class President at Notre Dame High School. She is planning to attend a four-year college and get a double major in Business...