Things to do in the Bay Area during the summer
Despite the impact of COVID-19 on the Bay Area, there are still many things to do to keep occupied. Both indoors and outdoors, there are plenty of activities to try out. 
One of the best things that can be done to stay safe by social distancing but also getting a breath of fresh air is to enjoy some of the many parks that are now open for visitors.  Edgewood Park in Redwood City, Huddart Park and Wunderlich Park in Woodside, and Bedwell Bayfront Park in Menlo Park near the 101 are just a few of the many parks open to the public. It is recommended to only go hiking with the people you live with as well as staying 6 feet apart and wearing face masks.
For those who love to create, finding the time this summer to explore a new art form, learn a new instrument, or express yourself in a new way is extremely beneficial for those who feel cooped up during quarantine. Spending time outside by painting, listening to music, dancing, writing, and so much more can fight off boredom by keeping your brain stimulated. 
The San Francisco Bay Area community has put together virtual activities such as tutorials, workshops, discussions, comedy shows, and creative fundraisers. Luckily, with restrictions, some venues have begun to open back up with rules requiring social distancing. In San Jose, West Wind All Digital Drive In Theatre has brought back showtimes. Filoli Garden has opened back up with garden-only admissions. On May 15, the Winchester Mystery House will open with outdoor and touchless tours of the estate. Finally, the Oakland Zoo has announced that they remain hopeful to open after June 10. 
If those who are unable to access a pool are still trying to recreate summer fun with water, there are some ways to enjoy the hot weather. Invest in water guns, sprinklers, slip-n-slides, inflatable pools and hot tubs, water balloons, and other fun toys to cool off. Cooking meals and eating outside is another good idea to get away from the feeling of being indoors. Finally, going on mini road trips to explore California's coast (while staying in the car) and other iconic places in the Bay Area and in San Francisco could fulfill the need to embark on new adventures. 
COVID-19 has made summer plans dim and unforeseeable, but staying connected with friends virtually and finding new ways to stay occupied seems to be the only way (for now) to enjoy the well-deserved time off of school.

About the Writer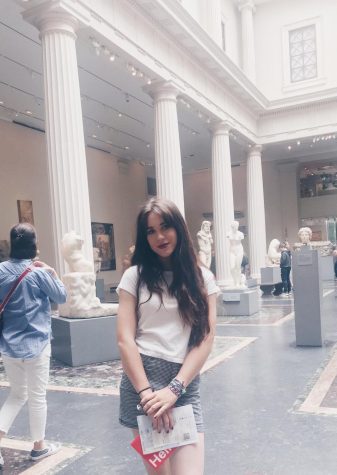 Caroline McCoy, Staff Writer
Caroline McCoy is a senior at Notre Dame High School, Belmont who is one of the staff writers of the NDB Catalyst. She has always had a passion for writing...