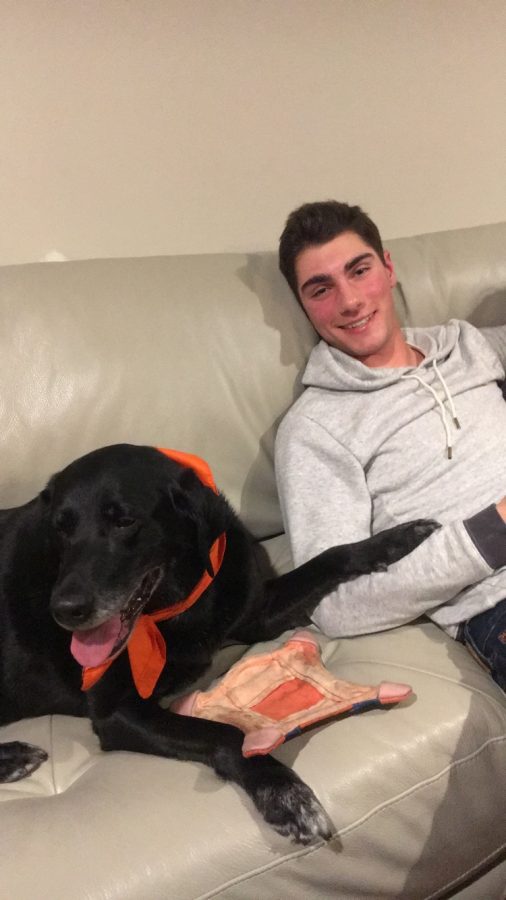 The Catalyst / Photo courtesy of Andrew Rush
Andrew Rush, senior at Serra High School
Since many schools have closed due to the coronavirus pandemic, many high school students are going to school online in what is called distance learning. Some of them communicate with their teachers via email or websites, like gClassroom and Schoology. Others participate in online classrooms via video conferencing apps, like Google Hangouts and Zoom. The Catalyst interviewed Andrew Rush, a senior at Serra High School in San Mateo, about his experiences going to school online.
The Catalyst (TC): What is a typical day of school like for you?
Andrew Rush (AR): A typical day of distance learning consists of multiple Zoom meetings with teachers and a few hours spent on classwork. The time that is not dedicated to schoolwork is spent eating and sleeping.
TC: How are you coping with shelter in place and social distancing, yet keeping in touch with your friends?
AR:  I have been able to keep in touch with friends during the period of social distancing, but days are starting to get very boring. The current shelter in place has prevented me from doing many of the outdoor activities I enjoy, and it has been hard to find substitutes to fill my schedule.
TC: How has this personally impacted your school year?  Was anything that you were really looking forward to canceled?
AR: The present situation is quite frustrating as many of the end of year senior activities that everyone looks forward to have been canceled. Personally, I am most upset about the abrupt end to the baseball season, and the prospect of not having proper graduation. Although this is an unfortunate way to finish out high school, I realize people around the world are facing much more serious issues.