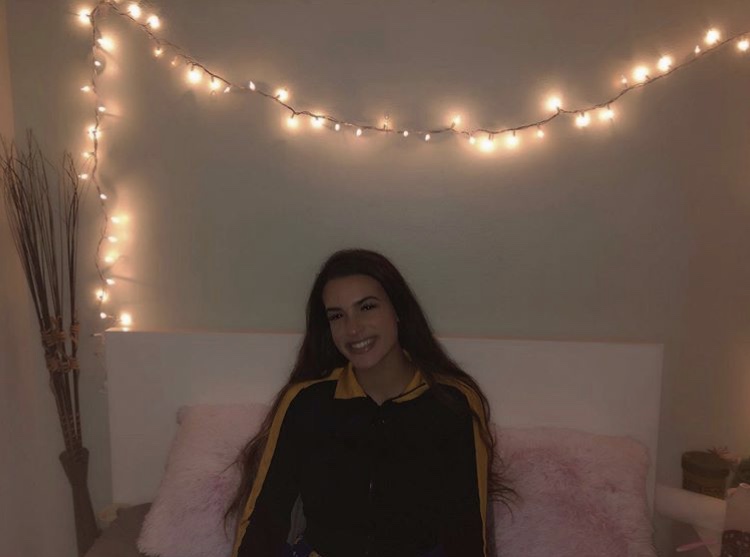 The Catalyst / Photo courtesy of Sofia Stemberga
Sofia Stemberga, senior at Cappuccino High School
Since many schools have closed due to the coronavirus pandemic, many high school students are going to school online in what is called distance learning. Some of them communicate with their teachers via email or websites, like gClassroom and Schoology. Others participate in online classrooms via video conferencing apps, like Google Hangouts and Zoom. The Catalyst interviewed Sofia Stemberga, a senior at Cappuccino High School, about her experiences going to school online.
The Catalyst (TC): What is a typical day of school like for you?
Sofia Stemberga (SS): Well, usually, we have weekly assignments that are posted on Canvas, so I check every single day [in] my emails and I check my live agenda. Usually, I have a few assignments for each class to do, like on a weekly basis, it's not a daily thing.
TC: How are you coping with social distancing and keeping in touch with your friends?
SS: I spend a lot of time with my family to begin with, so I think it's just important that everybody takes this seriously and doesn't try to go out as much. But, basically, I FaceTime and use a lot of social media.
TC: Do you prefer online learning or on-campus learning? 
SS: I think there are benefits in both. For online school, it is a lot more time management and being independent, but I think it's more important to have physical, face-to-face interaction with teachers and other students because, like I said, we don't really have daily classes… For my classes at least, it's weekly things. I'm not getting the interaction I think is necessary for students, for classes [if] I were to be in school.