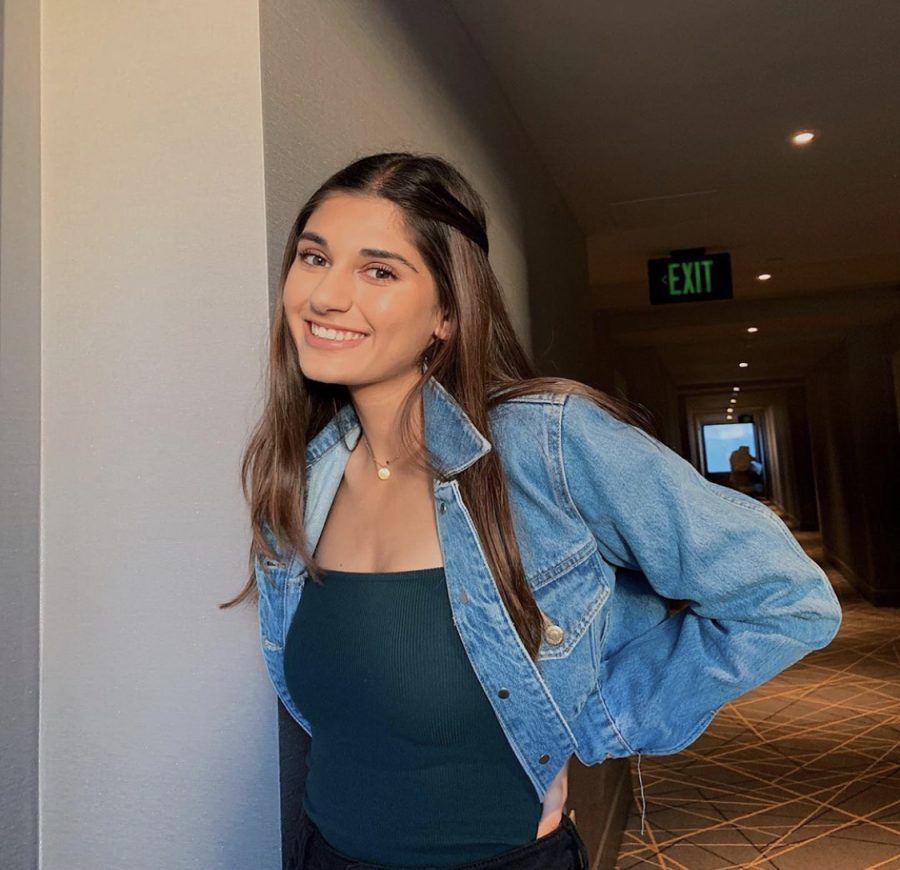 Alexa Parikh, '21
NDB community reflects on the postponement of Aquacades 2020 during the coronavirus pandemic
The Catalyst interviewed Alexa Parikh, junior, about what would have been Aquacades.
TC: Friday would have been Aquacades, but it was canceled due to the coronavirus pandemic.  What do you have to say about that?
AP: I'm pretty sad that Aquacades had to be canceled this year. I was really looking forward to it especially because I wasn't going to be in a routine this year. So, I was just looking forward to being able to enjoy it kind of like as an observer and not have to worry about my routine, and it's all bittersweet because I've just been seeing everything that ASB has been posting and how hard they worked for this Aquacades and now to see all of that hard work has been for nothing is very sad.
TC: If we come back to school before the end of the year, do you think Aquacades should be rescheduled or should it be canceled?  
AP: I personally think that Aquacades should be rescheduled because a lot of people have already put a great amount of work into it, and I know that it's something that a lot of people enjoy. But, I definitely think that the school should send out… a survey to everyone and just see if the majority of people want there to be Aquacades. I think, especially for seniors, I think it's unfair that they didn't get to have their last Aquacades and so it would just be kind of a nice thing for everyone to do to partake in another Aquacades. 
TC: If it's rescheduled during the summer, would you be willing to come celebrate it then?
AP: If it was rescheduled, I would definitely be willing to come and celebrate Aquacades during the summer. It would definitely give me another thing to look forward to over the summer, and it would be nice to be able to see some friends that I wouldn't normally see over the summer and just kind of celebrate that, and I think it would definitely go down in the history of Notre Dame having an Aquacades over the summer. So, I think it'll be a lot of fun, but it's just hard with the summer because everybody has different summer plans and some people might be out of town so I know it's definitely to be difficult to find the right date for everyone. 
TC: People usually look at pictures or videos of last year's Aquacades to learn what it's about.  One year from now, what do you want people to know about Aquacades?
AP: I guess I just want people to remember how much fun Aquacades is and how much spirit there is and just kind of how it's an event that brings together the whole entire Notre Dame community.